During your child's regular checkups, we will continually monitor the development of their jaws and teeth. If we do see any problems with tooth misalignment or with jaw growth, we will recommend they see an orthodontist for a proper evaluation. Sometimes an orthodontic evaluation can take place as early as age five.
An orthodontist won't necessarily recommend treatment at this stage, but they can produce a treatment plan identifying the optimal age for your child to wear braces. If your child does have early orthodontic treatment, it may involve using pre-eruption guidance appliances, which are different from ordinary braces.
How Can an Orthodontic Evaluation Help My Child?
An orthodontist is a dental specialist and can analyze your child's teeth and jaws, quickly determining if there are any problems or if any issues are likely to develop in the future.
Our orthodontist can provide the most up-to-date and effective treatment to straighten crooked teeth and at the most appropriate times, often taking advantage of jaw growth and development. They can design and fit braces for kids, including affordable braces options. It is common to see teens with braces, and there are several types of dental braces available for teenagers. Seeing an orthodontist will ensure they receive the best braces for their needs.
What Is the Advantage of Having Orthodontic Treatment?
Orthodontic treatment will give your child a more cosmetically perfect smile and can also help to create a nicer facial profile by guiding tooth and jaw development. Although braces can help to create a more aesthetically appealing smile, this is often not their only purpose.
Orthodontic treatment can create a healthier smile too. Straighter teeth are much easier to brush thoroughly as the toothbrush can easily reach all visible tooth surfaces compared with teeth that are crooked and overlapping. Flossing is also much easier as tightly packed teeth or teeth which are overlapping are often difficult to floss effectively.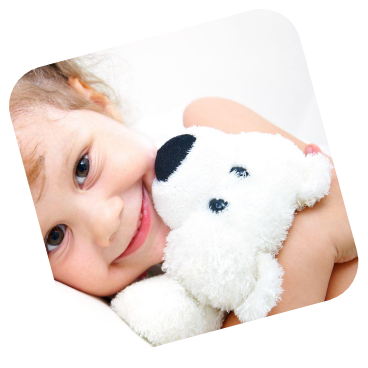 Clean Teeth Prevent Tooth Decay and Gum Disease
When your child can clean their teeth properly, they are far less likely to develop common dental diseases like tooth decay and gum disease.
Gum disease, in particular, is increasingly linked with serious health problems that include cardiovascular disease, diabetes, dementia, and respiratory diseases. Ensuring your child has a straight, healthy smile that is easy to maintain can help protect their overall health too.
What are Braces?
Braces can be fixed and removable and are orthodontic appliances custom-designed to apply pressure to the teeth and jaws, helping to guide them into a more desirable location. They are made from stainless steel or ceramic or plastic materials. Some braces use a combination of different materials.
Fixed Braces
Fixed braces have brackets made from metal or ceramic materials and which are bonded onto teeth for the duration of treatment. The brackets hold very thin wires that are frequently powered by using elastic bands. Other brace brackets are self-ligating and need no elastic bands, automatically tightening the wires, so teeth gradually move into their correct locations.
Another brace component that may be used is called a temporary anchorage device, which is a mini screw that can be temporarily fixed to bone in the mouth, providing an anchorage point to apply more force for straightening teeth. Using these devices can provide orthodontists with more predictable control over tooth movements.
Headgear is where the brace is attached to an appliance that fits around the head and which is removable. Headgear is used when more force is needed to move the jaws and teeth but is only generally worn during sleep or at home.
Read more: https://www.pediatricdentistrycenter.com/braces/
Working Hours :
Monday: Closed
Tuesday: 10:00 am - 7:00 pm
Wednesday: 10:00 am - 7:00 pm
Thursday: 10:00 am - 7:00 pm
Friday: 10:00 am - 7:00 pm
Saturday: 9:00 am - 5:00 pm
Sunday: Closed
Payment: cash, check, credit cards.
Pediatric Dentistry Center
2148 Ocean Ave, Ste 401A
Brooklyn, NY 11229
718-339-1810
Web-address: https://www.pediatricdentistrycenter.com/
E-mail: [email protected]
Google maps: https://maps.google.com/maps?cid=13067244499339284918
Nearby Locations:
Midwood | Marine Park | Madison | Homecrest | Mapleton
11230 | 11234 | 11229 | 11204