Successful Blogging was the game way back in 2005. 2005 to 2010 blogging was everyone's dream and if you had a blog which talked about some interesting topics like making money online, how to cook, new fashion etc etc then it was an instant hit among readers. There weren't many blog for all topics and people started focussing on creating newer un touched topics till today when we have more than a million blogs and no more unique topic to talk about.
But that does not mean that blogging is dead or doesn't give you income. It is still a hot career option and can generate and raise lots of money for you and your website.
There are still successful bloggers who have been blogging consistently for years and these sites have been doing great in terms of revenue generation.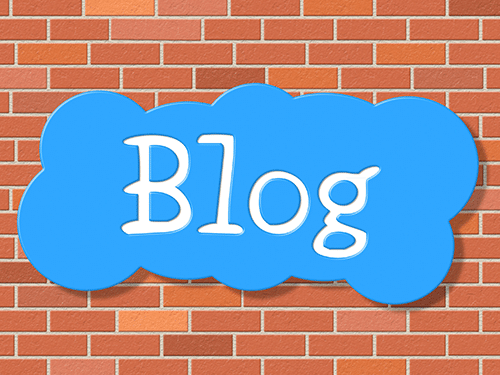 Here is a list of quick tips on how to become a successful WordPress blogger (blog based on WordPress CMS):
Articles or Topics: First define which articles or topics you are supposed to touch. Some people like to write anything and everything then in that case you should categorize in terms of categories and have separate category pages for each so that they are bifurcated and appear just fine. Articles on these different topics then can be posted accordingly on a regular basis.
Define Target Audience: Define target audience like if its for old people or tech geeks if you have a technology blog or something else. Hence one should define the target audience and relatively try to add interesting topics which people try to search the most.
Unique Content: Unique content is essential because if the content is repeated somewhere else or isn't quite unique you won't get the desired results. Plus Google does not like duplicate content hence its important that you have a great page with proper content written.
Presentation is necessary: Presentation would mean that one has a great website which can be presented properly and people would with interest like to read it. Hence one should write it in a better way which is readable and easy to understand plus the presentation should be just like a story which presents proper facts in short so as to keep the interest intact of the users/readers.
Video and Images: Video and images make a webpage look real good and also provide information in visual way and describe bigger things shortly. Hence video and images should be the real key for easy and quick read for users and also to increase traffic to your website.
Adding Content Regularly and Consistently: Adding content regularly and consistently is the key to getting your blog regular traffic and make it ever increasing one. If you do not add your content regularly then you might loose traffic and interest of search engines as well as visitors and users too.
Commenting System is a must: Commenting system is a must to have a healthy community for your website. And hence pick up a Premium WordPress theme which has good commenting system and shows up your site comments in a good and better way.
Look and Feel: Look and feel of any site is important and if the look and feel of the website is good then you get more users interested. Also the look and feel shouldn't be cluttered but should be spaced out with bigger fonts for easy readability of your blog posts.
Ad Widgets: Ad zones and widgets are important to give you regular recurring revenue for your website.
Conclusion: The above tips should be good for a healthy start to your blogging career and building up a great blog for getting increased revenue and thus having a successful blog website.