Smartphones are great investments these days as they not only help us keep in touch with our loved ones, wherever they may, but they also help us with keeping our jobs even when we are stuck at home. Some are even as powerful as standard laptops which is saying something. But of course, these devices are not exactly cheap. Brands like Apple as well as Samsung are known to produce premium devices that come with hefty price tags. So, why not try something different and relatively cheaper? This is where a pre-owned certified smartphone comes in.
Is a pre owned certified smartphone worth buying? (photo credit: digitaltrends.com)
The Basics of a Pre-Owned Certified Smartphone
A certified pre-owned smartphone refers to a device that has undergone a strict refurbishment process. And this will include:
Testing the external portion of the device meaning the screen, buttons, the body, charging port, and the headphone jack (if present).

Afterward, the internal components will undergo screening as well to determine if there are any parts that need to be repaired or replaced.

The pre-loved device will undergo another round of testing to see if everything is working smoothly.

The software will then be checked to see if it needs to be re-installed.

Once the external and internal aspects of the device are working seamlessly, it will be restored to its factory settings before putting it up for sale at a price based on its condition.
A pre-owned certified smartphone is quite different from those that are labeled as used as the latter are these gadgets that are sold as is, flaws and all. Are certified pre owned phones good? Well, there are several reasons why you should consider getting one instead of one that is still sealed in its original box.
Why Certified Pre-Owned Mobile Phones are Worth Getting?
Buying a brand new smartphone nowadays means spending a good chunk of your salary, especially when you will be getting the most recent models. Their premium specs and design are the reason why they are so pricey, but if you are on a budget, they may be a bit farther from your reach. Well, this is why getting a pre-owned one is worth considering. As a matter of fact, here are 7 reasons why you should get one.
Certified pre-owned phones do have their benefits. (photo credit: pricecheck.co.za)
Affordable Retail Price.
For the budget-conscious buyer, the retail price is usually the first thing that you look for when shopping for any product, including a smartphone. If you are turned off by the expensive price tags on brand-new devices, then check the deals that you can get for a certified pre-owned mobile device. If you know where to look, you can get a pre owned iPhone XR or even the iPhone 11 at at least 20 to 40% plus it will be in pristine condition too.

Yes, you can buy a refurbished smartphone from the manufacturer, but the discount that you can get is not as great as when you buy from a reputable retailer. Weigh your options and consider your preferences when looking for a refurbished device.


Unlocked.
Aside from getting access to an affordable, pristine refurbished handheld device, another reason why you should try this option is because it will not be tied to any carrier. Yes, you read that right, you can actually choose your own carrier since a refurbished smartphone will come without any SIM included. What a relief!

An unlocked refurbished mobile device will give you the freedom of what cellular plan to get and from which carrier, without being forced into the contract which normally happens when you buy a brand-new device. Additionally, you can even go for those prepaid SIM cards too that you can use outside the country without incurring any debt because of your cellular data use.


Optimum Performance.
A professionally refurbished pre-owned smartphone will usually undergo a rigorous testing process to ensure that everything, from hardware to software, will work seamlessly. Let's say that you want a pre owned iPhone, instead of buying used, why not go with a certified pre-owned instead? The latter will give you more value for your money since it is guaranteed to deliver the same powerful performance as before since it is tested and checked by a certified technician.

Depending on the model that you will get, these refurbished smartphones will come with the latest iOS or Android OS or will receive upgrades once they are rolled out. This will only work on those that have been released two to three years ago. Older models may have reached their limit in terms of upgrades, but they will still be functional which make them useful as backup.


Better for the Environment.
At first glance, smartphones are these unassuming, compact devices that make life a bit better for us. But if you trace the origins of all the components of this technology, you will be surprised by all the negative effects that they have on our environment. Mining those precious minerals used to create the minute components are destroying the earth, not to mention the health of the laborers. And we haven't even started on the greenhouse effects of their manufacturing plants as well.

Let us not forget that we are also to blame with what is going on in our environment especially when we are among those who tend to buy a new device every few years or so then throwing away the old one even though it is still in good working condition. Those gadgets that we have been disposing of quickly have become a hazard to the environment which is why there is a concerted effort in reducing e-wastes across the globe.


Durable.
People assume that when you say it is a pre-owned certified smartphone that it will be of low quality because it has been used and abused. Well, that is what you get if you do buy a phone that is labeled as "used". A certified pre-owned, on the other hand, can actually pass off as brand-new because of how it has been meticulously been put together by a certified technician. This means that everything is put back to as-new condition including the body and the screen. With proper handling, a refurbished device can last you for several years. Keep in mind that refurbished smartphones will have the same durability as that of a new one since there is always a standard that certified technicians have to meet.


Warranty.
What other reasons is there to make you want to buy a pre-owned certified smartphone? How about a one-year warranty? Retailers of refurbished gadgets these days are confident with the quality of their products that they are willing to offer a full-year of warranty for all their certified pre-owned products which is just like what you will get if you buy a new one.

What this means is that, if your refurb got broken or malfunctioned due to an error on the manufacturer's side, you can have it fixed or replaced even without paying anything. Of course, there are certain criterias that need to be fulfilled, but this is a huge relief since the cost of having a smartphone repaired can be quite expensive.


Variety.
Another reason why buying refurbished is a great idea is because you will have plenty of options to choose from, including the older versions of smartphones like the iPhone 5, iPhone SE, early version of Samsung Galaxy phones, and even the retro ones, if you know how to hunt them down online. Yes, there are those who prefer to ditch the glitz and glamor of the high end smartphones, and would love to get their hands on the basic models. Well, since they are considered as old devices, they will not be available from the manufacturers. This is where refurbished retailers will come in. The various refurbished devices that they are selling will range from the classic to the most recent ones so you will be spoiled for choices.


Will It Be Worth It?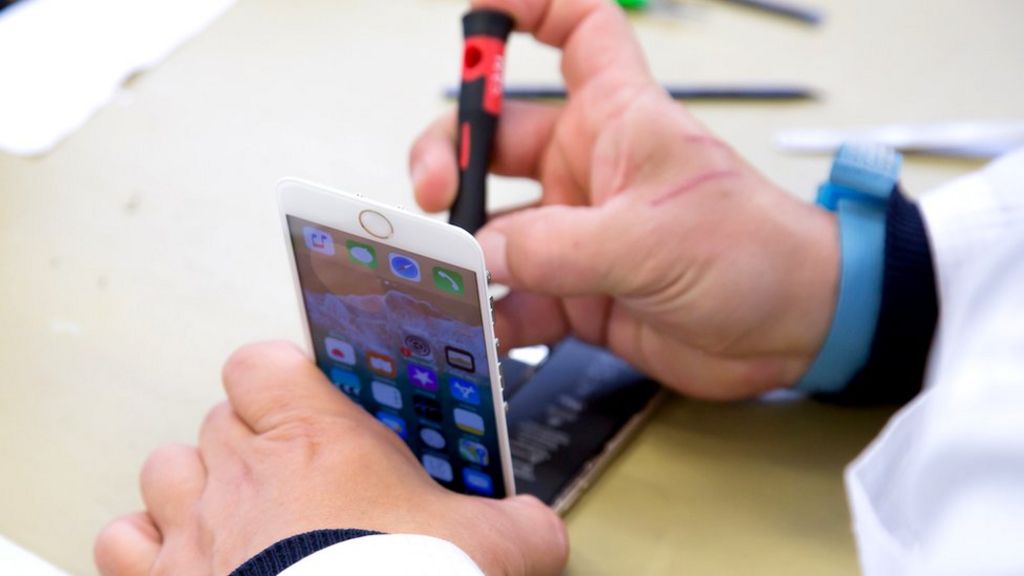 Are certified pre-owned worth buying? (photo credit: bbc.com)
For those who are wondering, "Are certified pre owned phones good?", the answer is a resounding yes, especially when you buy from reputable and established sellers. The beauty of these pre-loved gadgets is that they are typically put back together with the goal of making them work as if they are new. This is why, if you come across one that is certified pre-owned and in pristine condition, you can expect that it will be up to the manufacturer's standards.
It is understandable that you will feel hesitant about buying one, especially after all the negative stories you have heard, but if you purchase one from a reputable seller, such as directly from the manufacturer itself, you will find that you will get great savings while enjoying a smartphone that works like new.
The only thing left for you to do is to consider what shop you will be buying from. Usually, you can find a pre-owned certified smartphone from mobile phone repair shops, but you can also get them online. Just make sure that you purchase from a certified seller to get the best deals and products too.