The Inception:
Charles Darwin, best known for his contributions to the science of evolution, once said, 'The most important factor in survival is neither intelligence nor strength but Adaptability'. And rightly so, man has done their share to survive through all odds. Many times, the outcome to such harsh conditions was later quoted as an inception to innovations. Take the example of fire alone. Two twigs rubbed against each other and over the course fire came into existence. What followed was the judicious use of fire. It gave them warmth and protection and most importantly helped cook food. But that was not the end. Over the course of time, many more inventions followed. And this included the transition from the woodstove to high-tech ignition devices.
Ready to burn firewood are basically wood cut into pieces and seasoned to be used for burning. Seasoning plays a major role in determining the quality of fire produced. For effective utilization of the firewood, the moisture content of the wood has to be brought down. The ideal would be 20 per cent. The process of seasoning enables water retained in the wood to evaporate, thus resulting in wood that burns safely and efficiently. Of course, the type of wood also matters.
Ludlow Firewood is a small family run business based in Ludlow catering exclusively in firewood. 3 of their premier features are:
Eco friendly
Free delivery
High quality
The firewood sold by them is brought from sustainable forests and also meets quality standards. They also offer the provision of free delivery up to a distance of 10 miles from their yard.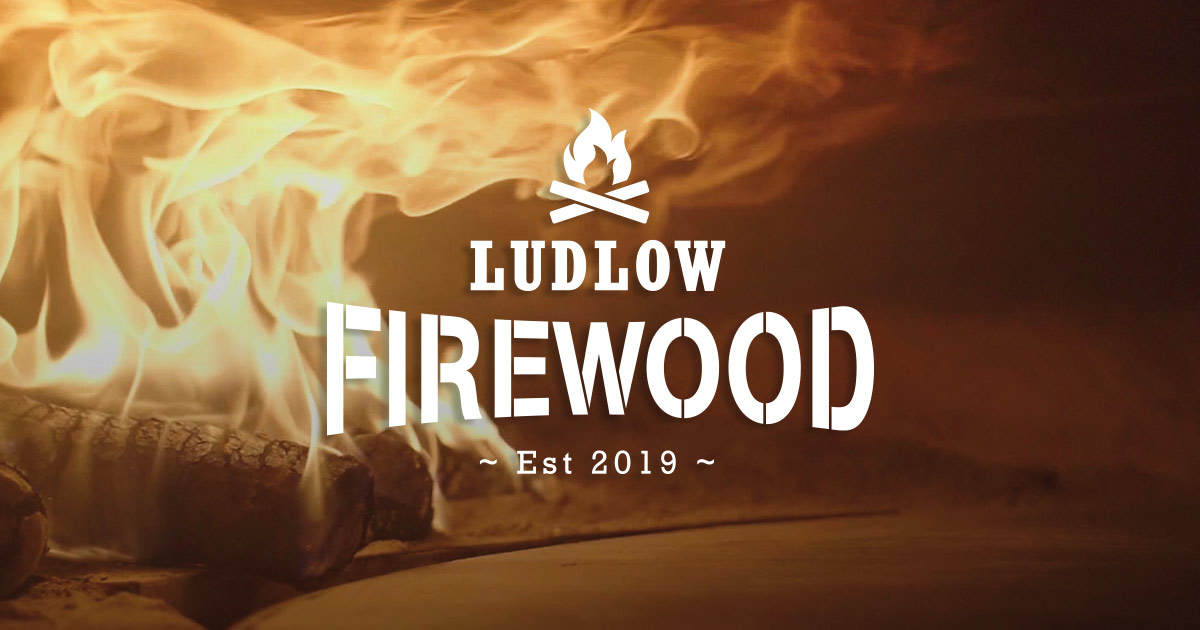 Seasoned Firewood
Before reaching out to them, there are certain things that need to be looked into before buying ready to burn firewood.
Look out for cracks at the ends. Seasoned wood has cracks and appears dark at the ends.
Bang any two pieces of such wood, and they should make a 'clunk' kind of noise.
Seasoned wood weighs less. Unseasoned or green wood, on the other hand, weigh more and make a 'thud' kind of noise when banged together.
It is advisable to get even seasoned wood well ahead of time so they can be stored properly and used in due course of time. Talking about storage, woods are, by nature susceptible to worms and insects. And so, it is advisable to have them stored in a clean shed at a certain distance away from the house. Ludlow Firewood takes extreme care not just in delivering good quality wood, but also ensuring the same once they are dropped off with the buyers. Unlike the trend of builder's bags, they deliver their product in crates which enable effective storage of these ready to burn firewood.
Measuring tape:
In order to buy them, a prerequisite is understanding how it is measured when sold. Firewood is sold based on volume, the measure being a cord. A standard cord would mean 8 feet long by 4 feet tall by 4 feet deep which makes it 128 cubic meter wood.
That said, now one should be able to get the right kind of food from the right place.
Ludlow Firewood is a supplier of Premium Grade Ready to Burn Firewood, Beautifully Crated and Delivered to Your Door. Here you are free to view our ready to burn firewood at any time, alongside a variety of Corten Steel fire pits and Barbeques. Give us a call on: 07805 312168 or 07974 495803.