Technology is advancing at a breakneck speed. And, it has disrupted various sectors whether it is banking, finance, marketing, and many more. Technological innovations are slowly and steadily making their way into the healthcare sector as well. The disruption in the healthcare sector is not as drastic as in the others because of the skeptics being unsure about whether these technologies are worthwhile for the healthcare sector or not.
One of the major causes of concern in the healthcare industry has been rising costs. As the healthcare sector struggles to check the rising expenses, technology is not very welcome as it is deemed as something that will add to these expenses.
No doubt leveraging technology can seem to be expensive initially but once the systems fall in place, the benefits offered by technology well justify the expenses incurred. Moreover, they even out the expenses in the long run.
Let us look at some of the innovations that technology has offered the healthcare industry:
Proactive Healthcare
Healthcare devices such as Fitbits and Smartwatches are helping individuals take care of their health proactively. This helps in healthy living minimizing potential health risks.
These devices track details of the individual such as heart rate, level of adipose tissue, etc. When the health instructor has these details, he can decide the exercise regimen and the diet chart for the individual. This enables him to remain fit and healthy.
Automating Administrative Tasks
Stats would have us believe that a physician on average spends about 1/3rd of his time in filling the electronic medical records of his patients. This is not a productive use of the physician's time. Besides, this task can also lead to physician burnout.
Automating this task using Artificial Intelligence saves time for the physician. Even tasks such as updating test results, providing prescriptions, advice to patients, etc. can be automated using AI.
Automating administrative tasks saves both the time and money of the healthcare provider.
Artificial Intelligence (AI)
AI has emerged as one of the most disruptive forces in the healthcare sector. AI algorithms are capable of mining medical records, design treatment plans, and even create drugs much faster than any other person or technology.
Interoperability
Interoperability is the ability to exchange data between healthcare providers, labs, pharmacies, hospitals, patients, etc.
The facility to exchange data between different entities improves the quality of healthcare provided because treatment can be provided by collaboration between different specialists. It offers a faster way to treat the patients as all the data about the patient can be easily accessed and the line of treatment decided. Since the patient has access to the data there is complete transparency.
Digital Marketing
Today's patients are well-informed because of the availability of information online. They research online about their symptoms and look for doctors who can provide them the best treatment.
Therefore, it has become imperative for healthcare providers to have an online presence. Healthcare providers can talk about their services through websites, etc. Digital marketing is an inexpensive method of reaching out to a wide audience. You can create micro-targeted ads that reach patients searching for specific treatments or looking for a particular specialty.
Digitised Insurance Claims
Processing insurance claims is a tedious task. It is time-consuming and labour intensive. Automating the processing of insurance claims enhances efficiency and reduces costs.
3D Printing
3D printing has opened doors for what was thought to be impossible a few years ago. Presently there are 12 ways in which 3D printing can be used and research is being carried out for more.
Currently 3D printing in Healthcare prints tissues with blood vessels to bones and synthetic skin!
Revolutionary Drug Development
The drug development procedures being used currently are not only long but also expensive. Artificial Intelligence has the potential to reduce the time and the cost of drug development. Besides AI other methods are also being experimented to improve existing drug development procedures. One of the most revolutionary methods has been found to be silico trials. Silico trials are individualised computer simulations used in the development or regulatory evaluation of a medicinal product, device or intervention. This method has the potential to offer to test of thousands of potential drugs on billions of virtual patient models in a matter of minutes!
Augmented Reality(AR)
AR has the potential to become the driving force for the future of healthcare. It will benefit both the providers and recipients of healthcare. It will help the medical students prepare better for real-life operations and enable surgeons to enhance their abilities.
This is because it creates accurate 3D reconstructions in real-time empowering surgeons. It also enables patients to describe their symptoms more accurately.
Nanotechnology
Research is being conducted which indicates a possibility of nanoparticles and nanodevices operating as precise drug delivery systems. More specifically study is being done to explore the possibility of micro-sized robots swimming through bodily fluids for targeted delivery of drugs.
Robotics
Robotics is a field that has already had far-reaching impacts on the healthcare sector and is expected to cause more transformations.
We have heard of Buddy, Paro, Pepper, etc. the social companion robots that help alleviate loneliness and treat mental health. These are already in existence and are doing pretty well in their roles.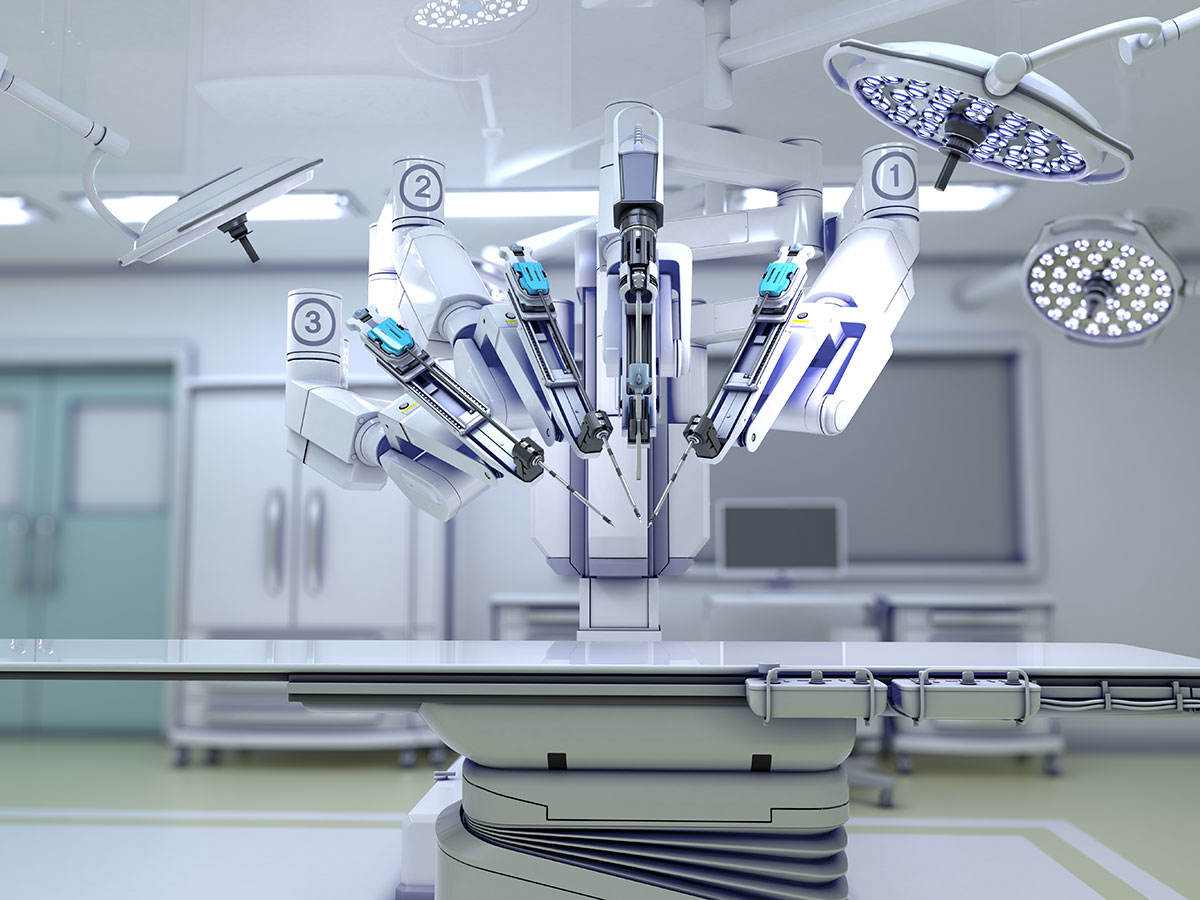 There are also surgical robots and pharmabotics, disinfectant robots, and exoskeletons are the next things in robotics in healthcare. These devices have the potential to enable paralysed people to walk and rehabilitate stroke or spinal cord injury, patients. They also improve the strength of the patient making it easier for a nurse to lift the patient.
The Bottomline
The article highlights some of the revolutions that technology has brought about in the healthcare sector and also what more it has to offer. It can be safely concluded that adopting new technologies is the way ahead for the healthcare sector. This will not only open doors for new vistas of treatment but also improve the overall quality of treatment. It will enable healthcare providers to offer a better quality of treatment and overall better experience to the patients. Digital technology in the healthcare sector has the potential to transform unsustainable healthcare into sustainable ones. It can equalise the relationship between healthcare professionals and patients. It is only technology that can provide cheaper, faster, and more effective solutions. It is a good idea to increase your awareness of the new technologies impacting healthcare through events or summits. The Digital Health Summit 2019 is one such event.