India is a vast South Asian country with diverse terrain – from Himalayan peaks to Indian Ocean coastline – and history reaching back 5 millennia. In the north, Mughal Empire landmarks include Delhi's Red Fort complex and massive Jama Masjid mosque, plus Agra's iconic Taj Mahal mausoleum. Pilgrims bathe in the Ganges in Varanasi, and Rishikesh is a yoga center and base for Himalayan trekking.
1 Goa Tour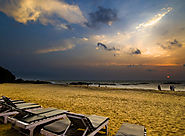 Goa provides ample opportunities for vacationers. Therefore, we bring this Package for you. The best and possible way to utilize Goa is to accommodate two famous tours namely North Goa and South Goa. This Package is time-consuming and you will visit most of the famous Places during your Goa Luxury Tour.
2
Rajasthan, City of Kings and Castles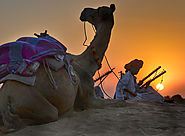 The land of Maharajas, lakes, grace, emotions, adventure, and vibrancy, Rajasthan with its royal essence welcomes you with all its heart. "Khamma Ghani", it says, and has the beauty that never betrays. Rajasthan is a magical land full of cheerfulness and quintessential charm. On Your Rajasthan Tour in the era where development has taken over, the state remains truthful to its roots and customs. In every street you will find a new ritual, in every face, you'll see an acquaintance. It is a land that showers you with love and a melting pot of multiple religions that is meant to be visited once a lifetime.
Realizing its heritage richness and eyeful aura, more and more people are booking their tours to this heavenly destination leading to an increase in Rajasthan Tourism. Be an influential part of this rise, Book your tours now!
"Padharo Mahrey Des," Welcome to Our Land; it invites you to unravel its opulence and unbeatable grandeur.
3
Sundarban Jungle Safari, Land of Tigers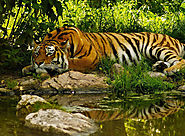 View Details
Sundarban Jungle Safari:- 'Into the wild' away from the 'Hustle Bustle' of the city lifetime(Kolkata)lifetime experience awaits you. Sunderban national park the world's largest delta and mangrove forest only a few hours away from Kolkata would be an ideal place for relaxation and also a jungle encounter. It would be an adventure jungle tour with a chance to witness the 84 species of mangrove trees" Royal Bengal Tiger" different species of birds, saltwater crocodiles, water monitor lizard, spotted deers, Gangetic and Irrawaddy dolphins and many other wild animals A place which will make you nostalgic and will give you a memory to cherish for the lifetime….
4
Kerala Kanyakumari Tour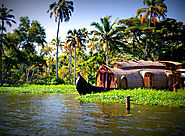 View Details
Nature at its best! Thick luscious foliage, relaxed backwaters, blissful temples and synagogues, coral beaches and serene lakes are apt to describe Kerala. Visit Kerala to explore nature's benevolence. Grab Kanyakumari tour packages along with Kerala tours for an enriching experience. ramble Tour and Travels' Kerala Tour Packages also cater to Honeymoon, Ladies' Special and Chota Break needs of customers. Our caring Tour Leaders will take care of your every need during your Kesari tours. Sumptuous Veg, Non-Veg and Jain Meals are served on all our tours. We delight you further with our Carry Zero Money Tours. So why wait, Book your Kerala Tour now!
View Details
Those who wish to witness a traveler's paradise must visit the three famous hill stations of South India – Ooty, Coonoor and Coorg. Each of these destinations is bestowed with oodles of tourist hotspots like Botanical Gardens and Rose Park of Ooty, Lamb's Rock and Dolphin's Nose Point of Coonoor and Dubare Elephant Camps and Brahmagiri Peak of Coorg. With our 7 nights and 8 days, Ooty Coorg Tour you can explore all these tourist destinations without any hassle. All you need to do is contact us, and allow us to plan everything else.