Consumers who are interested in home mortgages have various options. Should they choose to apply for a mortgage they can do this alone or with the help of qualified persons such as mortgage brokers. The latter option is to be preferred as it provides a wide range of advantages.
The whole process of applying for a mortgage is tedious, especially for those with little to no knowledge in this field. It makes sense to hire someone who can help you navigate the application process easier.
What Are the Pros of Working with Mortgage Brokers?
First of all, the services offered by brokers are reasonably priced so you do not have to worry about paying a significant amount of money should you choose to hire one. Experienced brokers bring many things to the table:
They can help you find suitable home listings that are within your price range

They communicate with lenders on a regular basis and they know the programs they have, thus helping you identify a loan that best suits your needs.

Some of the types of loans they have access to are not available to consumers who shop for a loan on their own.
They can gather and manage essential paperwork, thus enabling you to save time.
What If You Apply for a Mortgage without the Assistance of a Broker?
Individuals can deal with the mortgage process on their own but this involves a lot of hard work. To do so they would have to:
Shop around for different lenders and loan programs

Become familiar with the mortgage terminology

Compare rates, fees and terms of service
Things are a lot easier when working with competent mortgage brokers for they have access to a variety of loan programs and lenders. Also, they know which are the best offers and they can negotiate better deals on behalf of their customers.
How to Manage Mortgage Fees?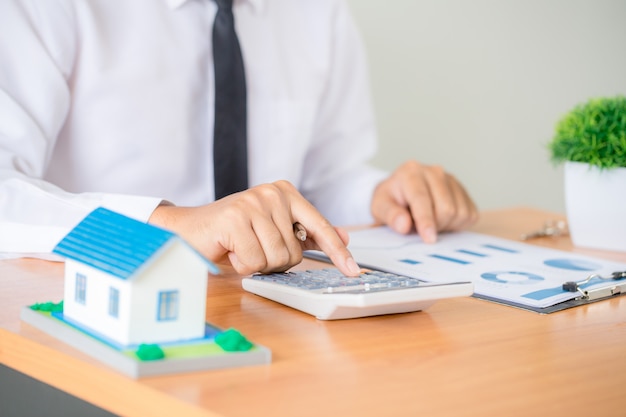 There are different fees involved when applying for a mortgage loan and most people are not aware of them. The most common ones are origination fees, application fees, and valuation fees. If this seems too much for you, you will be pleased to learn that mortgage brokers can help you manage fees easier; this is because they work with realtors, lenders, appraisers and so on.
How Can Financial Diversity Impact Your Mortgage Loan?
Brokers know what happens in the current market, what lending options are the most attractive and so on. The fact that they are up to date with the market place enables them to offer you the mortgage solutions you want. Experienced brokers have extensive networks and they can put at your disposal different opportunities.
With the help of a skilled broker, you can get the best loan and interest rate. It is his job to secure your mortgage and to ensure you are happy with the offer you get. He will help you define your mortgage requirements; he will identify your goals with your help and work hard towards meeting them. Some brokers benefit from special rates from lenders because they generate a high volume of business.
1. Should You Hire a Broker or Not?
If you have doubts as to whether or not you should hire a broker, it is worth mentioning that his expertise will help you save time and fees. At ukmoneyman we do our best to find the most suitable loan for customers. A qualified broker will help you complete your real estate transaction and he will act as an intermediary between you and the lender.
The broker is the one who searches for the best offers, who gathers the necessary information and gets the loan closed.
2. What Is the Cost of the Broker?
The fees charged by brokers vary from one company to another but as a rule the broker gets from 1% to 3% of the total amount of your loan. The total amount you will have to pay for his services is influenced by the type of loan you choose and the broker you use. It is important to understand his fee structure from the very start so that you know what you pay for.
3. When Do You Have to Pay the Broker?
The broker is usually paid when the loan is closed and the funds have been released. The good news is that their services will not cost you anything up front.
4. How Do You Know that You Need a Broker?
Individuals who want to have access to a variety of loans that they are not familiar with should not hesitate to resort to mortgage brokers. Also, persons with not that great credit might have access to a suitable loan should they decide to work with a broker. Most people prefer to benefit from professional assistance when shopping for a mortgage. After all, this is a decision they only make once or twice in their lifetime.
If you would like to save time in the application process, effort and money in the long run, you should hire a broker. His expertise comes in handy and it will save you from lots of unnecessary hassles. At the end of the day the services offered by brokers are useful and their importance should not be ignored. According to an interesting article in Investopedia, "Mortgage brokers provide the convenience of being a one-stop shop. This eliminates the need to visit multiple lenders to try to get the best rate and, ultimately, approval for a mortgage."
5. How to Find the Most Competent Mortgage Brokers?
With so many brokers out there, how do you know which ones to choose. If you would like to simplify this process and narrow down your options you should pay attention to the following aspects: experience in this industry, reliability, professionalism, promptitude and customer service.
6. Why Is It Important to Find the Right Broker?
The quality of the services you receive from brokers varies greatly from person to person; some of them are more experienced than others, they work with a wide range of lenders, they are competent and have excellent negotiation skills. You want such mortgage brokers by your side when you decide to apply for a loan that will impact your finances for the rest of your life.