There are more than 30 financial institutions in India providing various types of credit cards with diverse features and benefits. The market is such that choosing the best credit card in India can almost be as complicated as choosing the right phone.
On the other hand, applying for a credit card is considerably easier as companies try to make the process simpler. Bajaj Finserv provides pre-approved offers with their Bajaj Finserv RBL Bank SuperCard which fastens the whole process, making it hassle-free. Pre-approved offers are also available with personal loans, business loans, home loans, and several other financial products.
Coming back to choosing one, comparing is a time-tested method to pick the right credit card. However, you have to be familiar with all the credit card terminologies if you have never availed one before.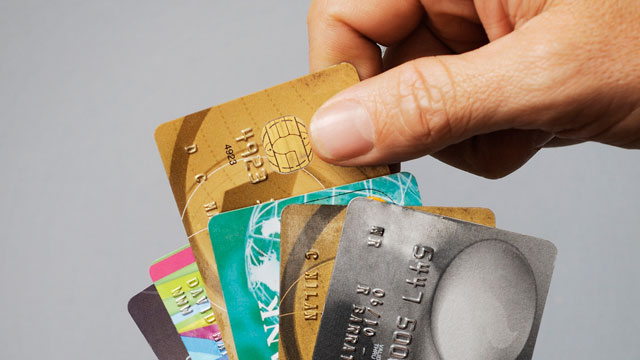 The following guide is to help you choose and apply for the right credit card.
How to choose a credit card?
Interest rates
The interest rates will be the first thing to consider before you apply for a credit card. You only have to pay interest rates if you don't repay the bill within its due date.


Grace period
The grace period or the interest-free period is the time when you don't incur any interest on your expenses. Generally, the best credit card in India will have a grace period of up to 45 days.


Fees and charges
Your credit card can come with the following fees and charges:
1. Annual fees – Charged every year for renewing your card. Some credit cards don't have annual fees.
2. Foreign transaction fees – Charged for making any overseas transactions.
3. Cash advance fees – Charged for withdrawing cash from domestic or international ATMs.
Cards like the Bajaj Finserv RBL Bank SuperCard provide interest-free ATM withdrawals up to a period of 50 days.
4. Over-limit charges – Charged when you cross your credit limit.
Note that credit limit is the maximum amount that you can spend with your credit card.
5. Finance charges – Charged on the balance that remains unpaid after the grace period.
6. Late payment charges – Charged if you don't pay the minimum amount due within the grace period.
Note that the minimum amount is a percentage of your total amount due. This amount can also include interest.
7. Balance transfer fees – Charged when you transfer your credit card balance to another card.
There are various balance transfer credit cards that come with introductory interest rates of 0% for 6 or 12 months. You can transfer your old credit card balance to such cards in case you can't pay your bill within time and don't want to come under high interest rates.


Reward points
Reward points are the primary reasons why people apply for the best credit card in India. You earn reward points on various transaction whether online or offline. Accumulated rewards can be redeemed for attractive discounts, cashback, coupons, etc.
Some cards also provide reward points when you avail them. Again, you get to earn points after spending a fixed amount every month or year.


Type
As mentioned above, there are various types of credit cards offered by companies. These include travel credit cards, fuel credit cards, shopping credit cards, etc.
A travel credit card is suitable if you are a frequent flyer. It can give you reward points on every flight tickets. Redeem these reward points to get discounts on your future flight tickets.
Fuel credit cards give you reward points on fuel purchase and surcharge waiver.
Shopping credit cards give you benefits on purchases made online or offline. These cards provide with cashback, discounts and gift vouchers making it more affordable.
How to apply for a credit card?
A lot of financial companies enable you to apply for RBL credit card online. Ensure that you fulfil all the credit card eligibility criteria before going ahead.
Follow this guide and you can easily choose and apply for the best credit card in India.