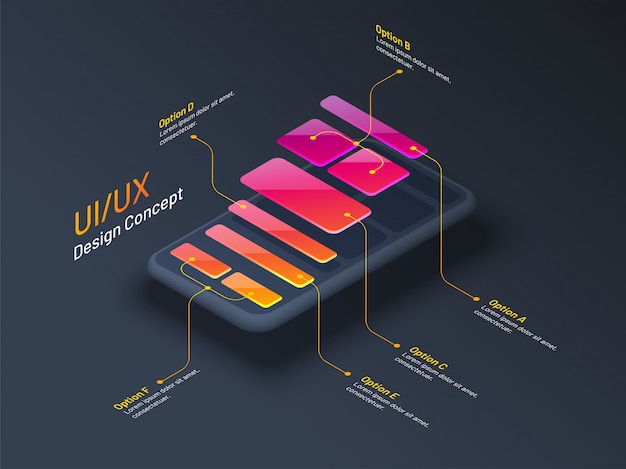 Some business apps are useful, practical, intuitive, and outright fun to use. Others are frustrating, boring, or are very nearly useless. What makes the difference? What features and design elements separate the proverbial wheat from the chaff when it comes to apps? These features are essential for android app development that makes the grade with users.
1. The User-interface
The first impression for an app is the visible user interface to its users. The general objective is to tailor the UI to the target audience wants. It is always recommended to keep the UI, simple and easy to use. One of the best ways to understand user response is to go for user-interface crowd testing. This will not only help you understand the initial response and feedback from real users in real-time conditions but also give you the elasticity to test an app with users from different locations as well.
2. Functionality and Usability
A mobile app is highly user-centric, and the quality of app user experience will determine its success. Ensure that your App does the expected with functionality and usability testing. As both functionality and usability testing is driven by a user interface, human or manual testing works best in getting the real insights.
3. Compatibility Challenge
An Android app may vary from device to device, different screen sizes, on different platforms and browsers. You have to recreate test scenarios with real users, in real time, on real devices, using real platforms to understand what works best and fix the things that do not work. The objective is to ensure that an android app feature functions well on different devices, operating on different platforms like android and iOS the same way as expected out of it.
In the case of devices, developers need to factor in the impact on battery life, the RAM used, and the CPU processing power of different devices. Using traditional testing mechanisms to cover these aspects is not only expensive but also difficult. Testing on real devices can never be replicated by emulators. The simplest and most affordable solution to combat the issue of compatibility is to invest in crowdsourced app testing. Getting real insights on the way an app works will enable you to make smarter decisions to improve app performance over devices, browsers and platforms.
4. Scalability Issues
As apps become more popular when the number of users and data will increase exponentially. The last thing you want is for a total break down on a big day when an app is getting all the attention. In the initial app developmental stages itself, developers need to incorporate a design that will support a scalable system to handle the load of many users.
5. Provision for Updates for Mobile Apps
Change is constant. Users will expect new app features and upgrades. It is worthwhile to invest in upgrading app development and also in additional testing for each upgrade. You also need to ensure that the updates you release work well in different versions as well. While ensuring the releases happen in time, you also have to make sure that they are easy to upgrade or install. The testing strategy should cover installation, updates and uninstallation of the app to uncover any errors in the process.
6. Security Challenges
A security testing can help uncover vulnerabilities of data leakage during the transmission and working of the feature like payment integration in a mobile app. An app must meet the authorization policies and other security standards set, to assure that the user data is secured. Also, need to include certificate testing in your strategy to match the mandatory certificates set for compliance for devices and apps.
7.User Feedback
An user feedback is one of the most significant elements of a mobile application that showcase brand identity and decides whether your brand is a hit or flop. Enable and inspire more and more people to send you important feedback on an app either via writing comments or through the ratings. This helps to improve app features and functionality. It is necessary to appraise the performance of android app at regular duration. In fact, this is also one of the positive gesture from the app owner and developer revealing the concerns about the users.
Based on these considerations and app development quality, can develop and execute a leading testing strategy to overcome all the challenges. Taking into consideration the remarkable effort put in app development is only worthwhile to invest in good mobile app development to ensure that your app functions great.

Hence, opting for the right mobile app development company, is not just good but incredibly delightful. In a search for an innovative mobile app development company that can help you to get the right Android app development? Then, you have chosen the right place. Coruscate- a prominent app development company holds an expert team of creative mobile app developers that can help to get affordable android app development services.