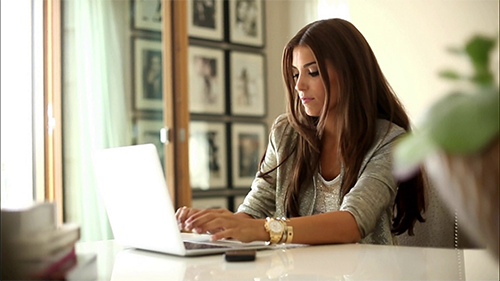 For tradesman and businessmen, Australia is one very popular destination to start anew. The economy has always remained strong,. right through the ages and much about that is due to an increase in the number of talented migrants wanting to work in Australia.
Usually the assessment is done on a point based system. The candidate who has the most amount of experience, qualification and language proficiency- end up scoring a fair deal of points. Another mode of getting a work permit VISA is by speaking to a dinki-di immigration agent.
Now there are numerous benefits of having work permit Visa. Here's a post which explains a few of them in details;
More Income In Terms of Foreign Currency: One of the first benefits of having a work permit is that one can earn in foreign currency and make more money.
Example- if someone from India travels to Australia with a work permit Visa, then that person will be earning money in AU$
When the earned money is converted into INR, then the sum total of the savings will be more.
Temporary Residence With The Scope Of a Permanent One: If one has procured a work permit, then the chances are that they will get a temporary residence in the country. One can easily make the most of living in Australia, learning about its culture and also possibly start a new livelihood.
One can also get health care benefits, social benefits, and if everything goes right, the chance to get permanent residence in the country also exists.
Possibility of the Kids to Study in Australia Free of Cost: With the presence of a work permit Visa; one can even get the permit of bringing in their kids and spouse to the country and get a better future.
Kids can go to public schools and the wife can also get into a professional venture adhering to the immigration rules and norms of the country.
The time needed to process a work permit Visa in Sydney depends on the quality of the immigration agent and also on the legitimacy of the documents presented for verification.
The minimum time of processing this Visa request is within 8-12 weeks, and the maximum time that it can extend is between 1-3 months.
Moreover, some other aspects which could require verification include:
IELTS tests result for 18 years of age
Contract of the employment and the new job offer
Record of medical history
Applications for over 18 years of age should be cleared by the local police authorities.
Capping Off:
When applying for a work permit Visa, there are numerous options which one can choose.
Skilled Independent Subclass 189
Employer National Scheme
Australian Skilled Nominated Visa - subclass 190
Skilled Regional Provisional Visa - subclass 489
Working Holiday Visa under subclass 417
Make sure to check what each of them is about, and importantly what benefits will bring along. Also, ask the chosen immigration agent about which VISA is best suited to the individual.
So, crack the whip and pick one from the countless migration agents in Sydney for their work permit Visa. Take extra time if needed but choose the individual with the most amount of field experience and knowledge all these mentioned work permits.
They will make all the difference when it comes to getting one's work permit request sanctioned as quickly as possible.