There are many situations that take place during the actual hunting process: some good. Some bad, some planned, and some that lust happen. If you do your homework and thoroughly plan each and every hunt, these things can for the most part he predetermined. Always keep in mind, however, that there will be setbacks occasionally, and Murphy's Law may apply from time to time.
I had leased a particular 65-acre tract of timberland for the first time. There were several other properties that I could hunt but I wanted a place near home where I could go after work. To get to this particular section of land, I had to cross the farmer/owners home-site on my route. I would drive past his driveway to a stock gate to his pasture and then down a long, dirt road to the far side and down into a dry creek bed. On the far side of this creek bed, there was another stock gate that led to his 65 acres of timberland. He suggested I drive through this gate to the edge of the woods and park there. He was a very friendly person and had been very helpful in informing me of where he often saw deer. He explained the lay of his land and had his son walk the property line with me. The day ended with me thanking them and letting them know that I would be driving the same truck each time I went in so they would know that it was me.
Over the next few days, I did some serious scouting and felt that I had a few good choices of hunting sites depending on the wind. On opening morning, I drove in. crossed the creek, and parked the truck at the edge of the woods. There was rain in the forecast but that didn't normally bother me, because I love to be In my stand lust after a rain stops. I took my rain suit, set up my stand, and got situated. Before it even broke daylight, the rain came: 'List light showers at first, but very shortly afterward the bottom fell out. I stood up and leaned over with my rifle under my rain suit in an attempt to keep it as dry as possible. I felt that the rain would probably stop for a short while and the hunting should be good. It was one of those situations where you say to yourself that "I'm going to stay just 15 more minutes and if the rain doesn't stop I will head to the house". When that 15 minute was up, then you would say "Just 15 more minutes", until before I knew it, the entire morning had gone by. I finally called it quits and headed for the truck.
I drove to the stock gate at the dry creek bed, or at least that's the way I remembered it being that morning. I couldn't believe my eyes when I saw that the creek was higher than the windows on my truck. Luckily I had a cell phone and the telephone number of the landowner in my truck. I called him and asked him how I could get out with my truck and he informed me of an old logging road that was semi-passable. There were parts of it washed out and other parts of it had grown up. I had just purchased a new four-wheel drive truck and was about to put it through its paces said Emily in safariors.com.
I spent the rest of the day working my way out, and I do mean work. I came to areas where I had to shore up holes with rock and logs, and other areas where I had to cut trees and find the shallowest part of creek crossings. I did get out and back home finally. After all this, however, it proved to be a hunt that I will never forget.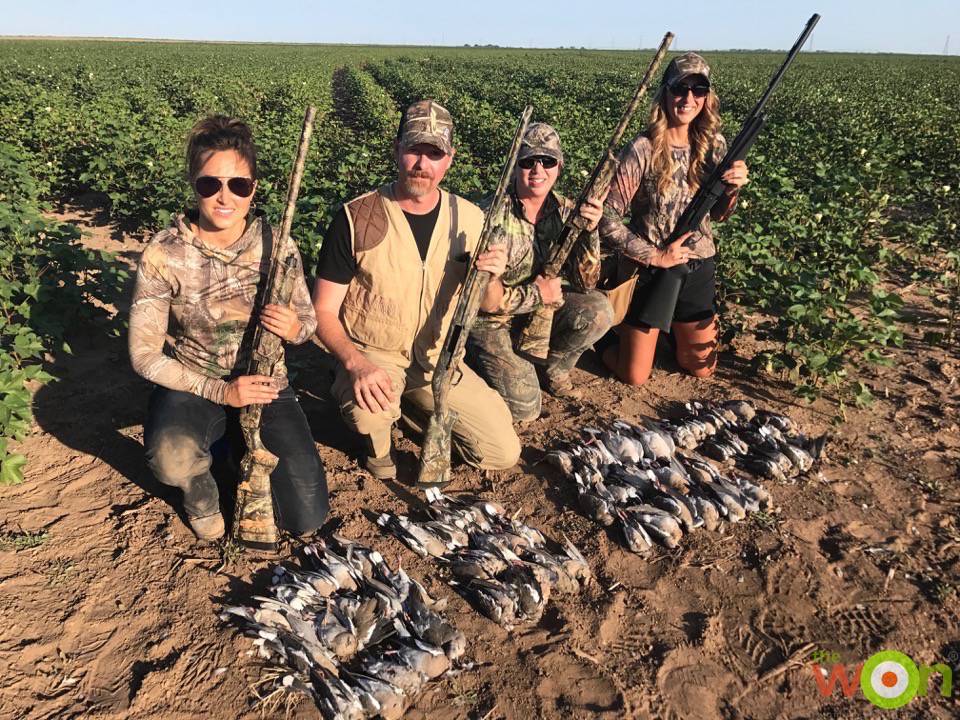 I didn't get a deer but I did learn a valuable lesson. Whatever you are doing in life, whether its deer hunting or making some important decision, try to always have a contingency plan in case things don't work out as you had expected them. A good contingency plan is vital in many situations when you are deer hunting. The weather may force you to change your plans, the hunting pressure, the food sources, the deer movements, and many other factors, so he somewhat flexible. I hope that the chapters in this section will call attention to areas where you will need alternate plans.