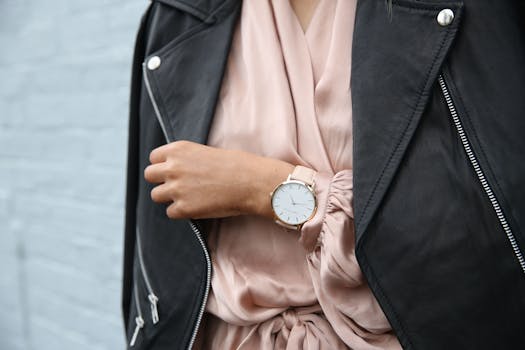 It is a common habit for many travelers to always buy something that will remind them of their trip.Many, especially women, tend to fall into beadwork bracelets, earrings, and necklaces among other valuable things.
However, when it comes to men, their souvenir aspect shifts to electronics, accessories, and other tangible things.
The most common valuable thing a man wants to buy is a luxurious and prestigious watch that catches the attention and arouses the fancy of whoever sees it. That's a real man for you.
This article will help you to shed off some ignorance that you may be having and enable you to make the right choice when buying a prestigious watch like the Seiko Presage brand.
Tips To Buying That Luxury Watch
You don't have to fall into the hands of conmen and unlicensed retailers because of their
enticing discounts the next time you will be buying a costly watch. Enlighten
yourself with the following tips:
Tip 1: Have a complete picture of the Brand cost
Prices will change depending on their brands. A brand like Seiko Presage which is known for delivering incredible valuable and beautiful watches requires you to make a very sound decision before purchasing it. The retailer shouldn't hide some costs; the entire cost should be well displayed.
Tip 2: Always purchase your watch from a licensed retailer
Doing the opposite of this has costed many customers where they ended up with smuggled and fake
watches. Nevertheless, even in licensed retailers you may get fake watches,
hence go for a retailer who complies with all regulations, got paperwork and
offers a warranty.
Tip 3: Be careful of too good deals
Most of the times a retailer gives you a heart-throbbing discount that seems not real, be careful because that's the strategy of fraudsters who sell fake products. Just stick to a genuine retailer
even if their discount is little.
Tip 4: Look Out for after-sales services
Buying a luxury watch like Seiko Presage automatic is a real investment which if possible needs some
insurance cover against any damage and theft. Go for that retailer who offers
insurance for their watches.
Tip 5: Be well informed about watches
Some retailers will exploit you if you don't have a thorough knowledge of the product you want to
buy. Know what makes a watch valuable and exactly what to ask the retailer
about the watch.
Check the serial numbers
The serial number is always marked for all luxury watches manufactured worldwide. A serial number is a unique number used to determine the brand, hourly manufacturer, and year that you have developed.
This is an excellent way to avoid counterfeiting because most imitators do not come with a serial number. It is important to check the manufacturer's location to see where the serial number is located. Before buying, it's important to know if your watch has a unique serial number.
Check for documentation
Luxurious luxury watches contain detailed documents detailing the brand, date of ownership, maintenance record and any other relevant information. When shopping to buy a luxury brand, it is good to request copies of documents to see if the watch is genuine or not. Luxury brands cannot take any kind of repair or maintenance but must be taken in some repair shops, usually the original seller.
Learn to spot fakes
While it is difficult to watch fake watches, especially in today's world, where replicas are made to resemble luxury brands, there are some stories that can be seen. The first is the weight. Luxury watches are made of high quality and heavy materials, while replicas are made of lightweight and semi-high quality materials.
Conclusion
The fact remains that the process of buying an outstanding and valuable watch is not easy despite
being memorable; however, the efforts are worth it. Why? The market across the
globe is flooded with counterfeit, refurbished, and stolen luxury watches that
will only drain away your money.