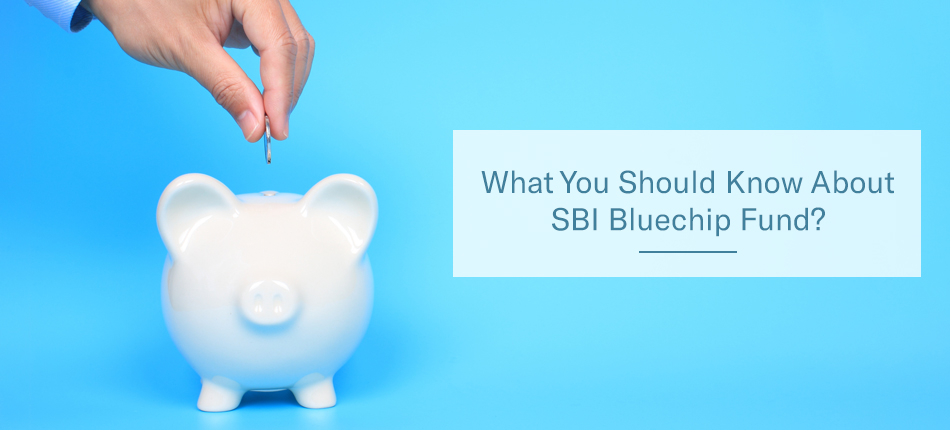 So, you are thinking of investing in mutual funds? You have been watching a lot of business news lately, noting down what the experts were saying in that little chat room, right? You have even crosschecked the stats which they gave through the internet, and are now fully convinced with the choices that you are going to make. Is it so? Do you think that's what it takes to make a good plan? WRONG! There are certain areas which are highly likely to be skipped by any expert merely because they appear trivial. But, in order to be sure that you are going in the right direction, you ought to have a knowledge about these points.
Down below, an extract of SBI Bluechip Fund has been given. It contains some crucial points about this large cap fund that will provide many clues on how to design the best investment plan attuned to your needs. It will teach you where to look for while investing, and where not to. It will teach you how you can make the best possible use of your money and how you can avoid the pitfalls that may come in the way of a fool-proof plan. So, without further ado, let's cut to the chase and discuss some knowledgeable business.
What is SBI Bluechip Fund?
As said earlier, SBI Bluechip Fund (G) is a large cap fund of the equity origin. It picks the stocks of those companies that have attained a maturity level in the market, have earned a dominating position amongst its peers and possesses power to expand in all dimensions. Incorporating such stocks in the portfolio makes a great impact on the success rate, as it adds the necessary balance to withstand the market blows.
Who Should Invest in It?
SBI Bluechip Fund (Growth) doesn't target any specific customer class. It is a universal fund and appeals to a wide range of investors, both aggressive and conservative. If you are conservative, you can use this fund to add protection to your portfolio and make it stronger for surviving in the long run. And, if you are aggressive you can use this fund as a tool to employ diversification, since the protection offered by SBI Bluechip Fund – Regular Plan (G) will melt the excess risk and provide you with an opportunity to leverage on a balanced portfolio.
What was the Best Score?
SBI Bluechip Fund, though heavy on the large cap stocks, has been able to produce excellent results in the past. It has given returns that soared up to 20.08% in the last five years, with an average annual yield since inception sitting at 11.57%. With these results, SBI Bluechip Fund Growth remains one of the most lucrative large cap funds to invest in India.
Is the Fund Better or Worse than the Benchmark?
One of the most important things to ponder upon while choosing a fund for your cart is to determine the performance with respect to the benchmark. If the fund is at par or performing higher than the benchmark, then you can surely proceed with an investment in that fund. However, if the fund lacks good growth rate, then you must dive further to find out if the fund has any chance for improvement in future and if not, you can ignore that fund.
In the case of SBI Bluechip Fund (G), there's no need for you to skip an investment since the results are quite pleasing. The data shows that the fund has been moving in tandem with the benchmark, and in fact has flown higher than the benchmark in the last couple of years.
The End Note
For achieving success at mutual fund investing, you need a concrete plan backed with a lot of homework and research. And adding SBI Bluechip Fund – Regular Plan (G) to your plan is the road half travelled. The fund has already been given four stars by CRISIL, which further adds to the pile of reasons to invest in this fund. So, talk to your financial advisor today about investing in this fund. Be sure to narrate your profile to him for achieving best results.
This article throws light on the various crucial aspect that are connected to investing in SBI Bluechip Fund. By reading the above article, the reader will be able to gauge if this fund is fit for him, and whether he should proceed with an investment in this fund.