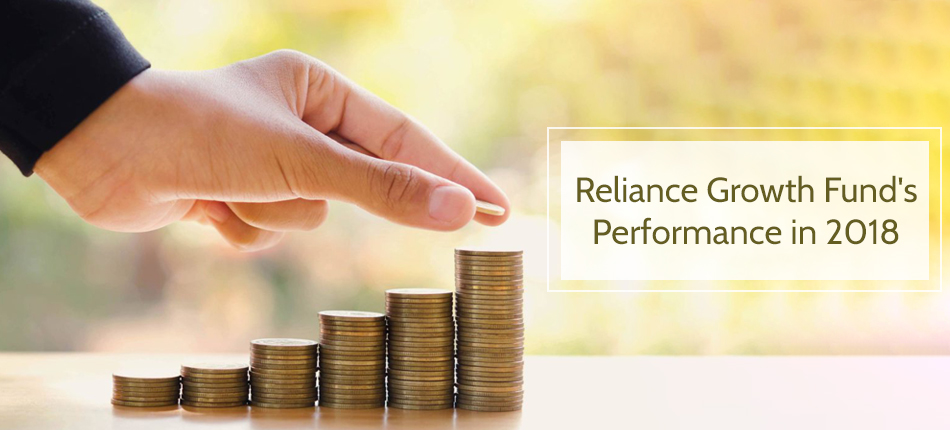 Reliance Mutual Fund is one of the fastest growing and leading mutual fund houses in India. Registered as a trust under the Indian Trusts Act, 1882, the objective of this MF is to work actively by investing the pooled money by taking productive investment decisions from time to time. It aims to facilitate investors earn reasonable returns on the surplus that they invest in its schemes so willingly with trust. Reliance Growth Fund which is one of the schemes launched by it on October 08th, 1995, aims to assist investors in earning capital appreciation on long-term investments. It invests in equity and equity related instruments of the companies, selected after conducting research. However, it doesn't provide an assurance regarding the fulfillment of the objective as mutual funds are always subject to market risk.
How Is Reliance Growth Fund Performing?
Performance is one of the major parameters on the basis of which a particular scheme is selected. Although we cannot depend entirely on the fund's past performance to judge its future functioning, we do get an idea. To understand how a scheme will perform, we must have market understanding along with the scheme's response to market volatility.
Comparison of Reliance Growth Fund with Benchmark and Category
The performance of Reliance Growth Fund G is below its benchmark and even its categories' overall performance as on August 02nd, 2018. In the above table, you can see that it has constantly provided low trailing returns in one-year, three-year, and five-year.

Comparison with Competitors
When compared to its competitors such as DSP BlackRock Midcap Fund - Regular Plan, Franklin India Prima Fund, Kotak Emerging Equity Scheme - Regular Plan, and L&T India Liquid Fund, it has been observed that Reliance Growth Fund is the worst performer. It is lagging far behind others and is not even close to them. The one year returns that it has provided is 2.24%, whereas all the other peers have provided returns more than 5.40%. The three year returns that this growth scheme has yielded were 8.83% while all others have provided more than 11% returns. Same is the case with five year returns that have been generated by these schemes. All these rate of returns provided are as on June 30th, 2018. It is due to these performances that this scheme of Reliance MF has been rated one star.
Should You Still Take a Chance?
In equity category, it is generally noted that even if a scheme has performed poorly initially for years, there is a chance that it may bounce back and bring with it the best returns ever. If you are an aggressive investor who believes in Reliance's working, then you still may take a chance by investing in Reliance Growth Fund. If you are a first time investor, then you will need Rs. 5000 to start your investment. For any existing investor, the minimum additional investment amount will be Rs. 1000. You don't have to incur any entry load while investing in it. In case, you redeem within one year of making the investment, from date of allotment, you will become liable to pay 1% as exit load. After completion of one year, no exit load is applicable.
Reliance Growth Fund NAV as on August 02nd, 2018 was Rs. 1104.4633. The asset under management as on June 30th, 2018 was of Rs. 6550 crores which show the trust that people have in this scheme even though it is not performing well. You may invest in it for a long period and may be with time its graph will rise to amaze you in an extraordinary way.
In this article, you will read about Reliance Growth Fund (G) by Reliance Mutual Fund.