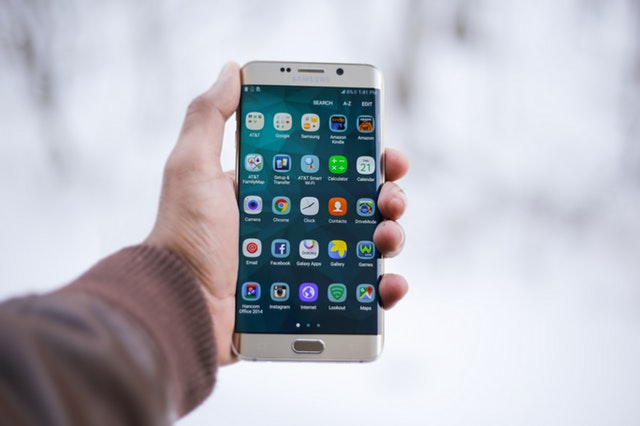 So, your app is ready and you want to launch it in the market? Yes, of course, you want it.
During the launch of your app, you are full of mixed emotions of excitement and stress. During this rollercoaster ride of mixed emotions, you might miss out on the right marketing plan to launch your app. Perhaps you haven't even decided the location where you want to launch- or probably the MVP is yet validated! So, can you assure yourself of a successful app launch?
Fret not. I will tell you 5 surefire secrets that will help you build a solid app launch plan. This article will be all about understanding the target audience, marketing your idea right, validating your MVP and everything else. It's high time you eliminate doubt and generate better ROI.
Presenting the 5 secrets of a successful app launch for your dream startup.
1. Finding The Target Audience For Before Launching Your App
The first thing to do before launching your app is market research. You should know about your target audience. Doing a bit of market research will help you to save a lot of money and time rather than launching your app in the market blindly.
This process will help you to understand what exactly the audience wants and what they dislike about an app which is already there in the market.
Investing your money in pre-launch target audience research will be a good idea. You can also specify your industries which includes- IoT, On Demand, E-commerce etc.
2. Improving The Visibility Of A Mobile App In An App Store
App Store Optimization is the process of improving the visibility of a mobile app in an app store for iTunes for iOS, Google Play for Android, Windows Store for Windows Phone or BlackBerry World for BlackBerry.
This process helps in ranking the app high in app store search results and top chart ranking. To make this work, you have to use the right keywords in the app description, provide an appropriate title and make sure it is visible for everyone.
3. Plan A Beta Testing

To make sure your app is working well, you need to do some tests. In the mobile app industry, we call it beta testing. Beta testing is basically the pre-launch testing of your app.
Beta testing is also called user acceptance testing (UAT) or end-user testing. In this phase, the mobile app is launched temporarily in the real world for testing. From this testing, the developers get to know about the faults and changes they need to do in the application. This step is important to know how the app is working- before you launch it in the market.
You can use paid tester for using your app in-house and also can launch a demo in the market for a free trial. This will help you to get direct reviews from the customers. You can also hire trusted ios mobile app developers for this job or android app developers.
4. Use Social Media To Market Your App

The best place for marketing and interacting with your customers is social media. There are 2.79 billion active social media users in the world. You have to choose the best platform for you, depending on the target audience.
Facebook, Twitter, Instagram, and Linkedin are the top social media channels which can be used to garner users. You have to do the segmentation according to their demographic, behavioral, psychological features and you can select according to your interests.
After launching your mobile app stay connected with the users and keep them engaged for your long-term growth. This will help you create a long-lasting relationship with your user.
5. Pay Attention To Customer Support
Giving more attention to customer support is must when you launch an app. They are the driving force of your app success. So, it's important that you provide them with the right support whenever needed. It can be a bug support or handling the general customer queries etc. You have to be proactive enough to serve better.
This is also why you should pay importance to regular customer support and handle their grievances and appreciation as well. Reply to their comments and messages and that will also leave a positive impact about your app- which in turn will help with marketing.
Conclusion
Marketing your app is a never-ending process. Initially, it would be to make your audience aware of your app, get store ranking and branding. At a later point in time, it would be to ensure your user stay- with you. For this, you continuously have to update your app according to the market demand. This will help the users to keep engaged with the new updates and features and your app will also stay in long-run. For more information on marketing your app successfully, you can check here.