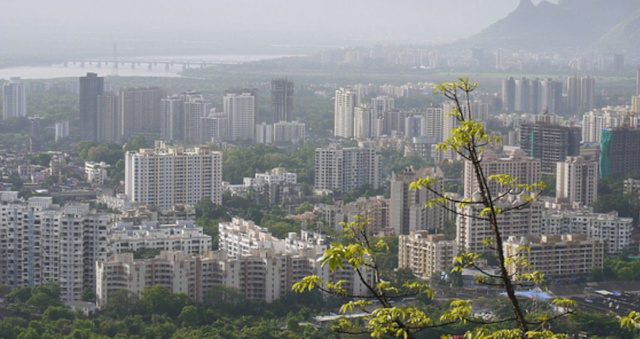 With the exception of some unfortunate cases of delayed housing projects or builders going bust, the home buyers are definitely in a favourable spot at present. Over the past year, in many parts of the country, significant rationalization of property prices has been seen and properties have actually become affordable for a large number of potential buyers. RERA and GST have given buyers a sense of security & home loans are also available at a ten-year low. All this does make you think if it is the right time to buy a home?

According to industry experts with the reign of demonetization, RERA and GST, it is most definitely the right time to invest in properties as the sector will only get more organized and accountable from here on. There was a lull period post demonetization but in a dynamic economy like India, the after-effects are bound to witness newer horizons. The sector is witnessing a positive change with a realistic pricing across property segments.

The RERA Act Maharashtra introduced on 19 April 2017 has come to an aid to address the grievances of property buyers and timely execution of project plans in Maharashtra. Experts believe that because of the implementation of RERA it is now a good time to invest in property in Maharashtra particularly Thane until mid-2025. Beyond 2025 there are chances that prices would increase as the unsold stock by then would have been absorbed. For people who wish to buy homes in Thane, it is the perfect time to negotiate and buy properties here as various banks have slashed their home loan interest rates which are at all-time low. Thus it is advisable for buyers to take advantage of the lower interest rates. Also for first-time buyers, they can get the benefit of the incentives under the Pradhan Mantri Awas Yojna (PMAY).

While property prices in Thane have seen a hike, none have witnessed a hike as steep as the Ghodbunder Road (GB Road), mainly due to its proximity to nature and fast pace of development coupled with Government's proposed plans to enhance connectivity. Thane enjoys superb connectivity to Navi Mumbai as well as to the Eastern and Western Suburbs of Mumbai via Ghodbunder Road. Besides, the Central Harbour Rail Line, Thane-Panvel Rail Line and Central Railways connect Thane to Mumbai's railway network.

Properties in Thane are still much cheaper than compared to properties in Mumbai. People who have just started a family or a new job can easily afford 1 bhk or 2 bhk flats here. 2 BHK flats flats sell the most in Thane, more than three or four bed rooms. Areas like Ghodbuder Road, Pokhran Road, Brahmand in Thane are brimming with super luxurious flats. These flats have classy designs & offer amenities of international standard. One definitely needs to splurge a little extra cash to buy a flat in these localities, but the array of available amenities justifies the expenditure. If one is prepared to go slightly to the outskirts of the city, it is quite likely to get a luxurious flats in Thane for the price of one.

Various property experts suggest that it would wise to invest in ready to move flat here where one can immediately shift and save on GST. While looking for ready to move flats in Thane it is recommended that one should opt for 2 BHK or 3 BHK flats that are RERA compliant.
There are various reasons for buying property in Thane. Few of them are given below:
Real estate sector within Thane is encouraging, more than an average ever thought of as many societies are developing across numerous localities in Thane. It is mainly a dream place for homebuyers, as flats or apartments are offered for sale in numerous budget brackets.
Tertiary sector is also now emerging in Thane, so there is a boost in the requirement for IT professionals, for example. This is causing relocation of people from various other cities. So we can say this city will provide employment opportunities in the future.
The gradual move from manufacturing to tertiary sector in the city is causing large industries to evacuate huge tracts of land, resulting in more space being offered for developers and builders for launching various new projects in the city.
This city has a huge industrial base, amid a significant part in the city providing a dwelling to both small and big industries. The industrialized areas in this city mostly host electrical, engineering, textile, and chemical industries.
The lifestyle with the culture of natives in Thane doesn't only hold the cosmopolitan effect from Mumbai but also hold the real ethnic zest of Maharashtra. Indeed, most of the lands in Thane were bought in the property business with a plan to provide public an attractive and a modern lifestyle, that too at reasonable and affordable prices.
This city is becoming a hub for novice companies as land rates are lesser as compared to other cities. Thus one can fulfill its dream of being an entrepreneur.
Certain projects have introduced eco-friendly spaces in the city, for the first time, called as Oxy fresh homes. Thus people get nature near them always as the city has also been tagged for its lush green tracks.
Majority of the housing projects in the town have been cleverly enclosed with landscape gardens to provide the people with clean, pollution free, and refreshing environment, far away from urban chaos.


Besides, the easy financial options have made the purchase of flats in Thane more convenient. Today residents do not mind shelling out an extra penny, given the condition that they are pampered in a comfortable residential flat or apartment. By investing in a house here you can be well assured that you will be investing in more than just a property. All in all, it can be easily assumed that Thane proves to be a city full of reasons, which proves that one can invest in the real estate here & benefit from it.