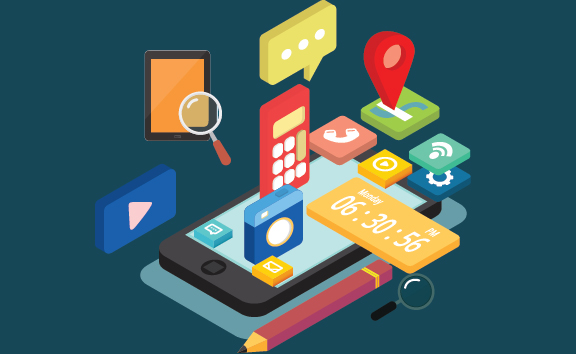 Testing and quality assurance (QA) is an essential part of any development lifecycle, more so for the mobile platforms. In various ways, testing of mobile apps is difficult than the desktop or web programs, because of the diversity of its target platforms, various options of the system specs, and the added complexity of the interface and input mechanisms like touch, keyboard, trackballs, track pad, etc.
Having said that, it is very important the process is executed with rigor, since these products are subject to a very personal interaction with the users, and hence can frustrate them very fast if they don't meet their expectations.
Understanding Mobile Application Testing
A comprehensive understanding of applications set for testing is an added advantage. It should be checked whether the application is developed in-house or by the third party. Mobile application testing should run simultaneously for in-house software, during the development process. However, a complete review of structure, function, security, stress update frequency and support options is required for third-party applications. Mobile application testing is required to inspect all device feature requirements for GPS, Wi-Fi, games, Bluetooth, etc. Their accessibility, performance, and security perspective should always clearly understand and authenticated.
Mobile applications are tougher to design and code due to the following factors:
• Complex operating systems
• Numerous carriers
• Diverse hardware
It is really important to develop an application that is robust and portable across various platforms and hardware devices. Due to the wide variety of platforms to cater to, the testing phase of mobile applications is more complicated.
There are various types of mobile application security testing services, and each has a separate purpose. These are not mutually exclusive, and for the dev team to be certain that everything is fine, all of these must be done.
Security (ST) – This involves encryption/decryption techniques utilized for sensitive data communication, checks for multi-user support without interfering with the data between them, keep a check for access to files saved in the app by any unintended users Article Search, and identify areas in the tested application so that they do not receive any malicious content.
Operational (OT) – OT is concentrated on the performance in case of non-standard circumstances. It covers situations like what happens when the battery dies during app usage, data losses during upgrades, call/ message/alert received during usage, recovery from a crash etc.
Inadequate reporting of bugs:
Due to miscommunication, inadequate information or time constraints related to release deadlines, the testers are not able to transfer a full report of all the repetitive and critical bus which hampers an app's working and consequently the developer team is not able to solve all the problems cropped up at the time of testing. As a result, the app is delivered into the market replete with bugs.
• First, find out where your users will be accessing your application. Build a geographic profile of your user base based on historical data.
• Communicate to your marketing members to get a better knowledge of where they plan on promoting the application – a predictor of where the load will be coming from in the future.
Performance (PT) – This involves the performance on different connectivity mechanisms like wi-fi 2G, 3G and 4G, different device configurations, memory leaks, CPU cycles, and effective utilization of device features like the camera, the GPS, accelerometer, and other sensors. It is not only essential that the app performs well. It is equally essential that the resources used are freed when not used.
Low-level resource (LLRT) – Just like it uses services, an app also needs local device resources like memory, CPU, and storage. How these resources are controlled by the code is great, because it can affect the overall performance of the device. Mobile application security testing services of memory being released as needed, temporary file management, garbage collection etc. are the scope of LLRT.
Services (ST) – Any piece of code running on a smart device applies and interacts with a number of services, both local to the device and removed on a server in the datacentre or the cloud. It is necessary to know the performance of one or more of these services are not available because the user might run into those conditions.
Interface (IT) – All the interfaces in the design, along with the checkboxes, buttons, text boxes, radio buttons, screen flows, gestures etc. are approved for the desired functionality here. The user experience with the program gets evaluated and reviewed.
Mobile Application Testing Challenges
Quick Technological Changes: The fast-changing mobile technology poses new challenges for mobile application testing professionals. The old technology is becoming outdated quickly, and new platforms are presented by competing manufacturers rapidly. Testing professionals need to update their skills and knowledge efficiently in the varying scenarios.


Platform Diversity: The rapid increase in the variety of mobiles in screen size, shape, operating system, and hardware calls for mobile application testing intelligent skills and expertise. An application should be extensively tested for its flawless functionality and compatibility on all platforms.


Cost vs. Expertise: Increasing competition in the market demands low cost and high-quality mobile application testing services. Balancing the expenses with the challenging technical and skill requirements necessitate appropriate skills.