Want to apply for a Home Loan, but don't have much idea of the document required for Housing Loan, eligibility and many more unexpected factors? Let's provide you a quick bite into the world of Housing Loans.
So, before we jump to the documents required for Home Loan part, won't it be good if you know something about the Home Loan and things around it? Let's go!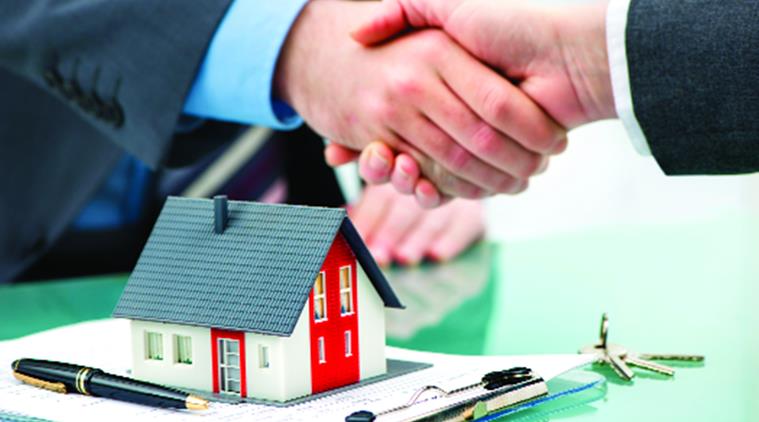 What is a Home Loan?
A Home Loan is money or the capital or wealth which a bank or a non-banking finance company (NBFC) or a home financial agency provides to a borrower.
The Housing Loan amount that a borrower gets could be anywhere between Rs.20 lakh to Rs.10 crore and is governed by his/her creditworthiness, repayment history and more.
Nowadays, imminent lenders offer online Home Loans which you can apply while sitting anywhere in the world and is a convenient way to apply and manage housing loans.
When a borrower gets a Home Loan, he/she also pays some interest to the lender along with some processing charges. These elements constitute a Home Loan EMI amount which is paid over a specified tenor.
Standard Features of a Home Loan
Although the House Loan features may vary from lenders to lenders, some of the vital features of an online House Loan are:
Comes with a low-interest rate – 8.30-8.35%, depends on a lender

Tailor-made insurance schemes

Minimum processing fees

Nil foreclosure charges

No part-prepayment charges

Comes with a top-up loan when you switch existing Home Loan accounts with Home Loan balance transfer

A top-up loan gives Rs.50 lakh as the loan amount on reduced rates and a longer tenor

A top-up loan offers a 3-EMI holiday, helping you manage financial stability

A Home Loan also provides fabulous income tax benefits under Section 80C of the Income Tax Act
Home Loan Eligibility Conditions
Housing Loan eligibility is a must along with other factors if you want your House Loans to approve such as:
A borrower needs to be an Indian national

Age bracket of 25-58 years is mandatory

A salaried professional with a minimum three years of experience
What are the Documents Required for a Home Loan Application?
When it comes to the list of documents required for an online Home Loan application, it is a set of standard documents which you need to furnish such as:
Duly filled application form

Latest photograph

Identity proofs – Voter ID Card, PAN Card, Aadhaar Card, Passport, Driving License, etc.

Address proofs – Voter ID Card, Aadhaar Card, Passport, Electricity and other utility bills

Income details – Last 3 months' salary slips

Bank account statements – Last 3 months' bank account statements
Your lender may ask you to provide them with additional documents if needed. However, under standard conditions, the above documents for Home Loan will suffice.
What is a Home Loan Balance Transfer?
When you switch your existing Housing Loan accounts from an existing lender to a new lender, it is called a Home Loan balance transfer. A borrower gets the benefits of a reduced Housing Loan interest rate and a better customer service.
A Home Loan balance transfer also lets you avail a top-up loan up to Rs.50 lakh with a reduced rate of interest and an extensive tenor.
You can avail a top-up loan if you have some other financial needs to cover such as an upcoming wedding, medical emergency, an abroad trip and more.
3 Things that will Help you Improve your Loan Approval Chances
To improve your Home Loan eligibility, you need to take care of some factors along with the documentsand eligibility conditions to make your House Loan approved such as:
Having a good credit score – The higher the credit score, the better the loan approval probabilities along with a reduced Home Loan interest rate

A clean repayment history – When you pay your existing loan EMIs, credit card balances and more on time, a lender may consider your application and sanction a loan

A consistent employment history – When you have a work history of at least 3 years, you go to the good books of the lenders and assist you in getting a fast Home Loan approval
The Bottom Line
Now that you have got a good idea of documents for House Loan, eligibility and other basic factors, you can now use a Housing Loan EMI calculator and a Home Loan eligibility calculator.
These tools will quickly assess your candidature and confirm you an exact EMI figure that you will pay each month. Happy Home Loan application!