It is great time for you to dress up your wrist and give it the top attention it deserves. Are you aware that your wrist watch says a lot about your personality and your style? A man's wrist watch reflects his taste and class in the society. For many, a wrist watch is far from just serving as a time provider. It has become a must have for every man in this era. The best men's watches make a clear statement when worn. Today's market is full with several watches for men; they come in different sizes, reliabilities, weights, durability, designs, and make-up materials. This has made the process of choosing the best men's watches that easily fits your styles, needs, and budget quite challenging. That's just the fact because there are many things to carefully look at when picking up any of the best men's watches. However, herein is our top pick that encompasses all the best reviews of men's watches. It will help you determine your ideal watch for the money or at an affordable price when faced with an endless sea of choices.
Authentic history of watches
Worth knowing before proceeding in reviews of men's watches is its history. The history of watches dates as far back as the 16th century. These watches evolved from the portable spring-driven clocks that initially appeared in the 15th century. Credit is given to the Nuremberg clockmaker Peter Henle who lived from 1485 to 1542 as the inventor of the watch. He represents one of the first craftsmen (German) who made ''clock-watches''. The watches were ornamental timepieces worn as pendants and were the first timepieces to ever be worn on the body. Peter Henle while a young man was a well learned and admired mathematician. In his life time, he shaped many-wheeled clocks out of only small bits of iron which run and chime to hours whether carried in a handbag or at the breast. Nevertheless, there exist other German clockmakers who were specialised in creating miniature timepieces during this same period; and there is no evidence that shows Henle was the first. However, the watch that developed from the 16th to the mid-20thcentury was a mechanical device. It was powered by winding a mainspring which turned gears thereby moving the hands. In the 1960s the quartz watch was invented. It ran on electricity and kept time with a vibrating quartz crystal. Quartz watches took over the market of mechanical watches during the 1980s. Even though, mechanical watches still sell today at the high end of the market, the majority of watches operate on quartz movements.
Watch Evolution:
The 1500 clock-watch
These were the first time pieces to be worn. They were made in the beginning of the 16th century in the German cities of Augsburg and Nuremberg. They were transitional in size between clocks and watches. Representing ''clock-watches'' they were worn on a chain around the neck or fastened around clothing. Engraved and ornamented, they were drum-shaped cylindrical brass boxes that were several inches in diameter. They possessed only an hour hand. Its face was not covered with glass; instead, it had a hinged brace cover that was often decoratively pierced with grillwork allowing for the time to be easily read without opening. Movement was made of steel or iron that was held together with tampered wedges and pins. Movement was later made by screws. A good number of the movements included alarm or striking mechanisms. Its shape later evolved into a rounded form which was referred to as Nuremberg eggs. Still in the same century, unusually-shaped clock-watches in the form of; fruits, books, stars, flowers, watches, crosses, insects, and even sculls were produced. However, these early clock-watches were not worn to tell time. This was because the accuracy of their foliot and verge movements were too poor. They showed errors of several hours per day. This made them practically useless. They were simply made as jewellery, and novelties for the nobility. They were merely valued for their unusual shape, and fine ornaments. With them, accurate time keeping was of minor importance.
The 1600 Pocket watch
While the woman's watch remained a pendant until the 20th century, the men began wearing watches in pockets since the 17th century with the introduction of waistcoats. Wearing watches in the pockets was not only a matter of fashion; watches of the time were highly prone to destruction when exposed. This made them safe only when carried securely in the pocket. Their shape evolved into a typical pocket watch shape in order to allow for easy fit into the pocket. They were well rounded and flattened with no sharp edges. From the beginning of 1610, glasses were used to cover the face. By then, watch fobs began to be used. By the 1800s, Prince Albert, the consort of Queen Victoria, did introduce the ''Albert chain'' accessory. It was carefully designed to secure the pocket watch to the man's outer garment thanks to a clip.
The 1657 Balancing Spring
In 1657, there was a great leap forward in accuracy. The balance spring was added to the balance wheel. It represented a very important invention. Before this, the only force that was limiting the back and forth motion of the balance wheel under the escapement force was the wheel's inertia. This made the wheel's period to be highly sensitive to the force of the mainspring. The balance spring gave a natural beat resistant to disturbances and made the balance wheel a harmonic oscillator. This enormously increased the accuracy of watches thereby reducing the errors from perhaps several hours a day to perhaps 10 minutes a day. This resulted to the addition of the minute hand to its face by 1680 in Britain and 1700 in France.
The 1760 Temperature compensation and chronometers
When watches were seen as scientific instruments, a rapid advancement in their mechanism was immediately achieved. Great developments were brought during the time when accurate chronometers were used to determine longitude during sea journeys. This advanced technology was later used in watches. Researchers found that the chief cause of error in the balance wheel time piece was due to changes in elasticity of the balancing spring with respect to temperature changes. In 1765, Pierre Le Roy, solved this problem by inventing the bimetallic temperature compensated balance wheel. This invention was later improved by Thomas Earnshaw. This system was carefully designed to reduce temperature induced errors to just a few seconds per day.
The 1800 Lever escapement
In 1759, Thomas Mudge invented the lever escapement. His invention was later improved by Josiah Emery in the year 1785. Their invention was highly applicable and used in Britain for so many years. By the 1900, the lever was used in almost every watch made. The Lever had superior advantage by then because it allowed the balancing spring to fully swing during its cycles. It was also self-starting.
The 1850 Mass production
During the 20th century, the mechanical designs of most watches were standardized with great improvements on material used, their sizes, weights, reliability, and design.
The 1920 Wrist watch
A lot of people believe that the first wrist watch was made by Abraham-Louis Breguet for Caroline Murat who was the Queen of Naples in the year 1810. It should be noted that from the beginning, wrist watches were exclusively worn by women while men used pocket watches until the early 20th century. However, before wrist watches gained popularity, they were first worn by military men.
5 top tips to purchase the best men's watches
Tip 1: Educate yourself in details on classic watch styles
A watch reflects a man's taste. You simply have to learn more about watches in order to make a practical and sensible wristwatch purchase. You can as well do so by going through the history of watches, reading articles on watches and consulting experts in horology. It should be noted that there is a whole industry built around horology which is the special science of making timepieces. Over the centuries, highly skilled watchmakers have honed their craft in order to create complicated pieces of mechanism. However, there is just more than enough information when it comes to commercially available watches in forums created by watch lovers. In addition, numerous websites and blogs offer the latest news on wrist watch designs.
Tip 2: Understand the true value of a watch
Consider the value of the watch before discussing on the price. Influential men over the world have used a simple formula to get the best men's watches. It is multiplying the frequency of use by the feelings associated with wearing it and dividing by the price of the watch. Price has never and would never be the most important thing when it comes to purchasing any of the best watches for men. It is better to spend a little extra to purchase a quality wrist watch for men.
Tip 3: Watches and Buyer protection
You should be very careful when purchasing a wrist watch for men online. Start by checking the reputation of both the company and the dealer. If you find out that they are new, check if they have testimonials or a strong social media presence where they follow up in details the worries of their customers. Any manufacturer who is willing to ensure quality will always exchange watches that have manufacturer defects or have been damaged in the course of shipping. If you are willing to spend up to 500 dollars on a wrist watch for men, make sure that it is one that represents quality. It should be noted that there is lot of counterfeiting in the watch business. The best thing to do is to purchase a watch from an authorised jeweller.
Tip 4: Understand the economics of watch pricing
There are different grades of watches in craftsmanship. The price is determined by the amount of labour involved, and quality of materials used.
Timepieces under 250 dollars-consumer watches: These are the types of watches that are considered to be in fashion. You can purchase such to wear with an outfit. You won't feel too bad if they break after a couple of years. It should be noted that watches that figure in this category are not meant to be heirloom pieces. However, you can find a well-made watch at this price point that can last decades.
Timepieces under1000 dollars-Brand and Enthusiast watches: This is a good price range for wrist watches for men with disposable income that are looking to purchase their first statement quality watch. Of just all the timepiece price ranges, this is that with the widest variety of quality levels. Here, you can find deals or simply get ripped off. I personally advice you not to purchase your first wrist watch for men at this price point. This is because you'll obviously want to have tested a few at lower price points in order to ensure that you are going to get back the value of your money. With such experience, you will appreciate a watch of such a price range. You should think of watches at this level as a gateway to the next price point.
Timepieces for 1000 dollars to 10,000 dollars-Luxury watches: Best men's watches at such a price represent a true value for their money. It is just the bracket of well-known names. If you are in search of one of the best wrist watches for men and ready to pay the money then here is your range point. You will simply get back what you pay for. Once you start to spend such a heavy sum of money on watches, you will obviously like to know more about watches for men.
Timepieces for over 10,000 dollars-Ultra luxury watches: Representing the best men's watches; at this level it is just normal to find gold, diamonds, and other precious stones on the watch face. A good number of these watches are not available for public sale. They are highly controlled and only made available to special clientele. These are watches for men that carry exceptional quality and rich heritage of exquisite craftsmanship.
Tip 5: Find joy in putting on your wrist watch for men
Your individualism is expressed by a good quality watch. You should purchase only a watch that you will enjoy and love wearing. This is because if you do not enjoy wearing your watch then you have wasted your money. A watch is a conversation starter and can practically be worn for decades. A fine wrist watch for men can signify a milestone or a particular achievement in your life; like getting your first job or graduating from college. It stays on your hand as a reminder of what you have achieved.
Seiko has roamed the market with high quality wrist watch for men for 125 years. Seiko is attributed for being the first to produce a quartz wrist watch. It still continues to make positive history with its quest for excellence and customer satisfaction. Below are some of the very best Seiko quartz and automatic watches.
Reviews of men's watches: Seiko Sportura
Seiko has highly been reputed for mixing modern and classic tastes in order to create a perfect balance wrist watch for men. This is just the same mind-set that inspired them to build the very first quartz wrist watch. At first glance, it is quite challenging to make out if Seiko sportura is one of the luxury watches or a sport watch because of its special design. Even looking more kindly, it is like an amalgamation of both since it is sleek and modern in design. It possesses all the features of luxury watches as well. The Seiko sportura is one of the best men's watches that comes at an affordable price of 248.95 dollars. The first thing that immediately draws our attention about the Seiko sportura is the fact that its price range is disproportionate to the overall quality of its makeup. It is difficult to find another wrist watch for men in the price range of the Seiko sportura that offers a beautiful sapphire crystal window. In fact, such is almost unheard of in the market. The Seiko sportura chronograph is of the highest quality. Its stopwatch feature works incredibly well together with the solid subdials. Highly credited as a sport watch, the Seiko sportura is incredibly water-resistant to depths of upto 100m. This makes it suitable for all kinds of water sports. It can be taken along on hobbies like snorkelling. However, it should be noted that diving is out of the picture. It comes in a sleek stainless steel design making it quite lightweight. It fits very well on both small and large wrist alike. In overall, the Seiko sportura is a very effective and comfortable quartz watch making it easily earn its 5/5 rating. You will not find any other time piece in its price range that does the job quite well as it does. It represents the go-to Seiko sporting watch for everyone.
The Seiko sportura is stared 3.7 out of 5 stars in men's watches reviews on Amazon.
Customer reviews
Users of Seiko sportura consider it the perfect everyday watch. While owning watches for special events like weddings, funerals and a sports watch, thre is still need for a watch for everyday use and the the best of watches for men for this task found was the Seiko sportura.
A negative customer review is related to a non functional battery upon arrival. In such cases of manufacturers mistake, the watch can be replaced.
Reviews of men's watches: The Automatic dive watch by Seiko
When it has to do with watches for men, the automatic dive watch by Seiko stands out as one which is both bold and conservative in its design. It should be noted that the automatic watches are not as popular as those made from vibrating quartz. However, there is something special and funny about automatic watches and it is proven by this Seiko classic watch. It is armed with great features and materials worth twice its price. Anyone who has previously purchased this watch can testify how good looking it is. It possesses the classic anolog display that one has come to expect from these types of automatic watches. This is just the best and confident choice for anyone who wants to stand out enough to be noticed. It comes at an affordable price of 299.00 dollars. It features the Seiko watches divers design. When used in recreational diving, this time piece is at its pick. It can easily handle the intensive water pressure upto to 200 metres. This is quite crazy when you consider its low price. This means that you will get twice what you are paying for. The durability of this classic watch is assured by its sturdy Hardlex windows protection. Not very different from the sportura, the automatic dive classic watch has a 5/5 rating.
In men's watches review on Amazon, the automatic dive watch by Seiko is stared 4.4 out of 5 stars. An amazon customer appreciated the colours of this watch and that its effectiveness cannot be compared with any other Seiko watch he had ever worn before.
Still in reviews of men's watches on Amazon, another customer wrote attesting that the automatic dive watch being one of the best watches for men is a high quality and great looking watch that is extremely comfortable to wear. He says that the Seiko represents a watch that can last decades if well catered for.
Reviews of men's watches: A. Lange & Sohne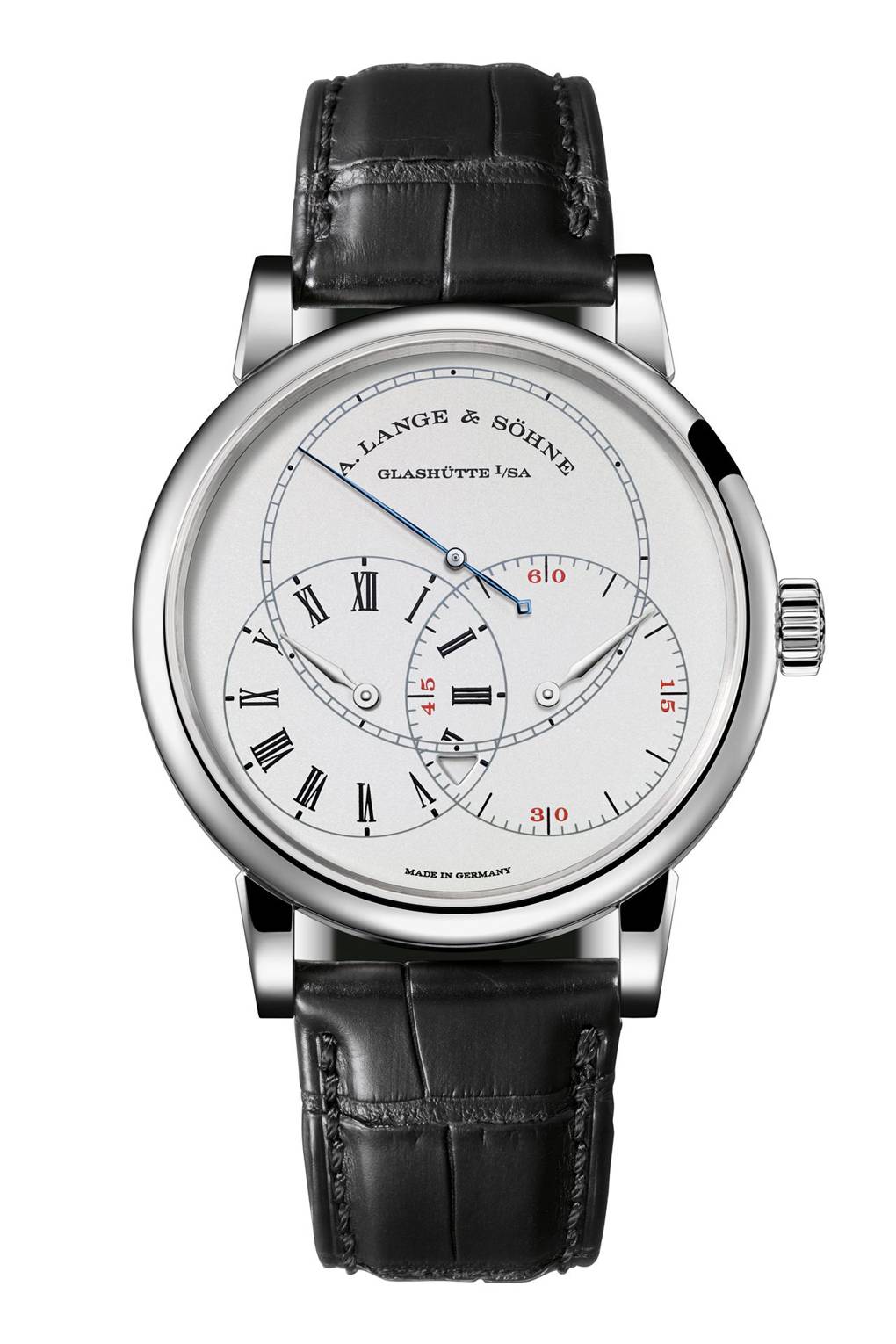 If there exist even a single house that never fails her customers in unveiling new models of watches for men, it's the Germany's A. Lange & Sohne. This brand recent versions are those that glow in the dark.
Watch of the collection
The pick for this brand is the Richard Lange Jumping Seconds even though all the watches they offer are prestigious. It comes with an observation-style piece that offers exceptional precision. This watch features a special ''zero re-set'' seconds hand that minimises almost all errors. In addition, it also features individual sub-dials for hours and minutes together with a resistant 39.9mm platinum case which assures its durability. It is priced at 78,000 euros, a price that worth its features and functionalities. It is one of the best luxurious watches for men.
Reviews of men's watches: Harry Winston Opus 4
The Harry Winston Opus 14 is one of the most complicated wrist watches for men. Its complexity makes it outstanding in its look, durability, reliability, and effectiveness. It is a 2015 novelty watch that uses a whopping 54.7mm diameter, this it does in order to house a series of dials. This complex watch of time features 1,066 individual parts in its build-up and 124 jewels that give it a magnificent look. It has over 68 hours of power reserve. Although costly, it is worth every penny. It is a demonstration of superior craftsman skill with advanced and modern technology.
Reviews of men's watches: The Avi-8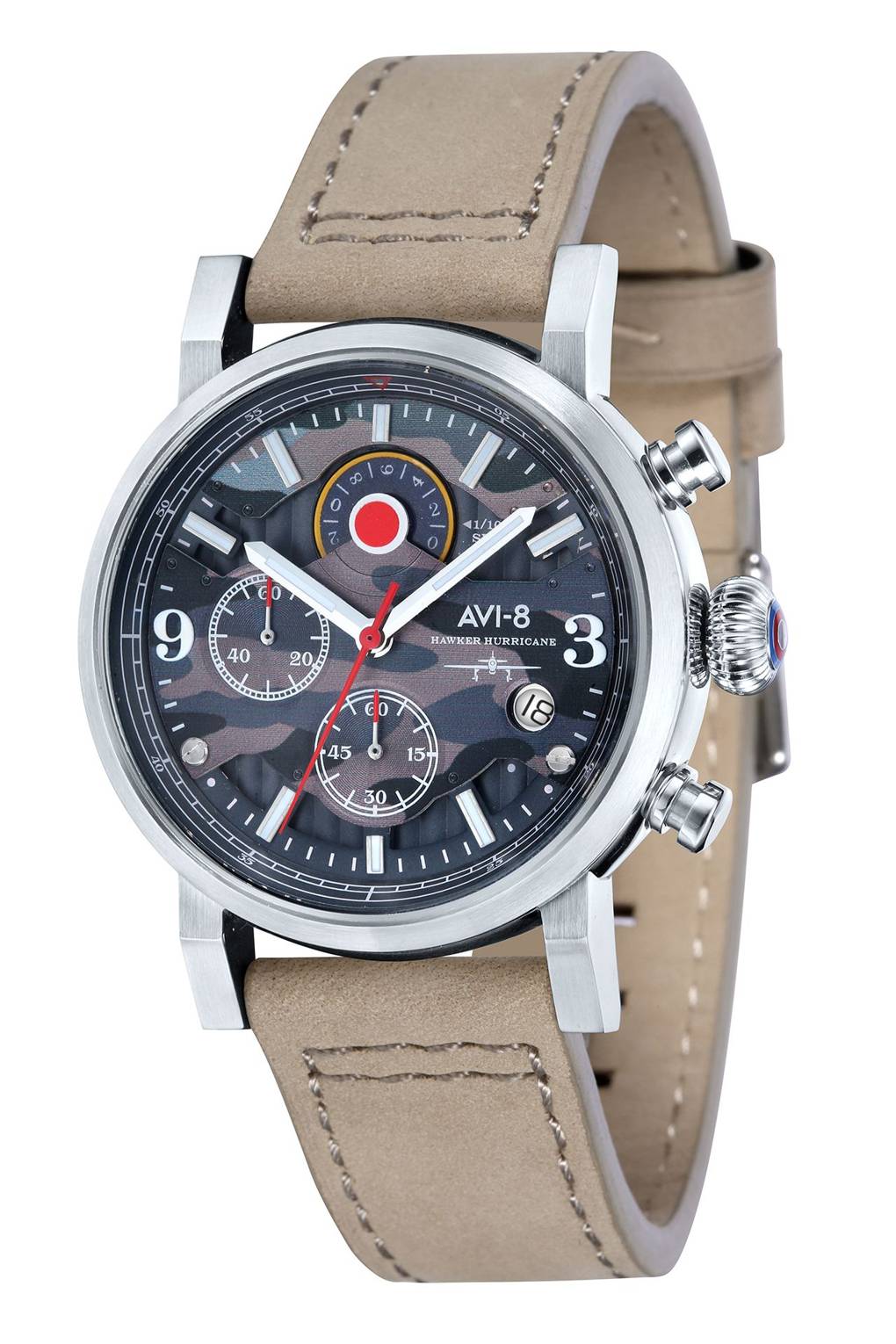 The Avi-8 comes in a pilot watch look that is highly loved by many men. It is one of the best watches for men that might just be the brand for you. It has a fast expanding range of vintage-look. Its aviation-inspired models range from 110 euros to 600 euros.
Watch of the collection
Although all watches in this collection are effective, the AV 4041 Hawker Hurricane Spinning Roundel seems rather spiffing.
Reviews of Men's watches: Patek Philippe Grandmaster Chime
This is a special wrist watch that was carefully engineered and designed in order to celebrate the brands 175th anniversary of success. This is another complex watch that is hand assembled from over 1,336 individuals' components. It features 20 complications inside and a swivel function that opens in order to reveal a separate dial. Being a milestone watch, it also features an 18-carot rose gold. This is just the best choice for a time conscious man who wants to give the beauty and look that his wrist deserves. It is reliable and long lasting.
Reviews of men's watches: The Alpina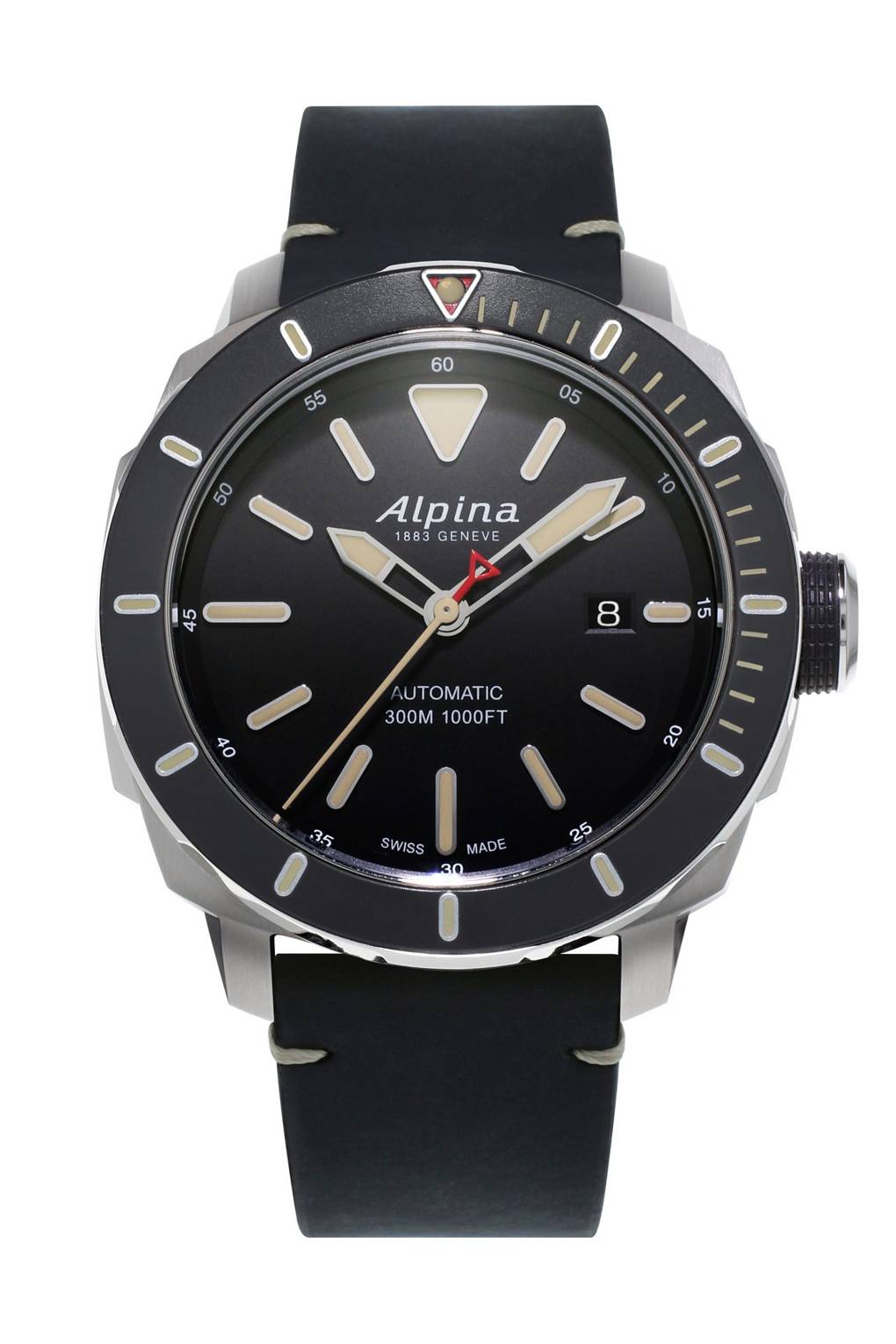 The Alpina brand was formerly owned by the Stas family that recently sold out to the Japanese. The Alpina brand has gradually increased its UK presence up to the point where its watches for men are available in 12 outlets across the country. They are well conceived watches that worth the value of your money. The watches are well-made pieces that really worth a look. Alpina is well known to produce the best men's watches in the world.
Watch of the collection
Its Seastrong range of dive watches is quite impressive. A focus is aimed on a contemporary, automatic model that is called the Diver 300 which fully offers 300 metres of water resistance. Its durability and resistance is assured by a 44mm steel case and a screw down crown alongside a case back. It falls among luxury watches costing 1,080 pounds.
Reviews of Men's watches: Audemars Piguet Royal Oak Men's watch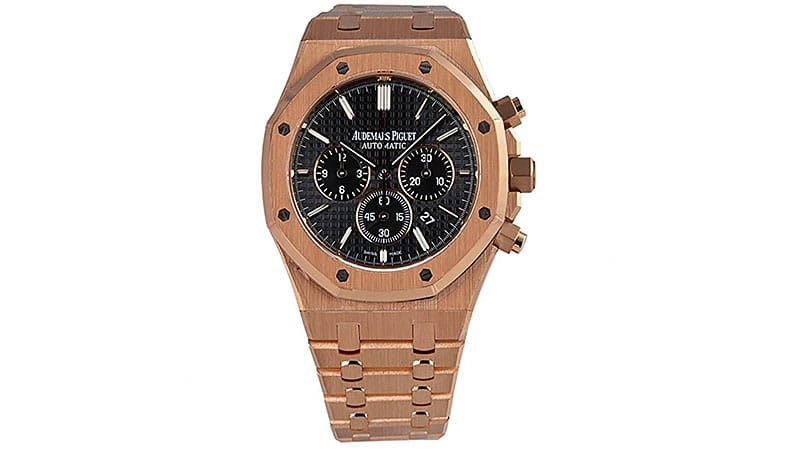 This is one of the best men's watches; men who are drawn more to nature and forest, yet still desire life luxury. At the same time, the Audemars Piguet Royal Oak Chronograph Rose Gold is one of the top luxury watches that balance between luxurious life and forest life. It was created in the memory celebration of the Royal Oak line's 40th anniversary. It features an 18k rose gold bezel and bracelet that gives the smooth appearance of a refined oak piece. The geometric bezel of this watch further accentuates its rugged nature. This geometric bezel houses a black dial. It can be used from day to night as well as in offices and on mountains because the self-winding watch was built for any life-style. It is water resistant up to 50 metres. The watch has an anti-reflective sapphire dial window and a chronograph.
Reviews of men's watches: Seiko Astron Satellite Solar
Falling amongst luxury watches, the Seiko Astron Satellite Solar is another prestigious watch. This is due to the fact that it is a mechanical watch. Superior craftsmanship can be viewed in full here. While other quartz watches that are produced by Seiko are generally powered by a battery. The Astron uses a mix of modern and classic technology to set time. It has always used a satellite to set its time and will continue to do so as long as there is a clear sky. It is built as a resistant mechanical watch, so just the act of owning the Astron is already a great accomplishment on its own. Unlike other mechanical watches, the Astron encompasses both old and new technologies. The classical way of building the watch merits a high price. Astron's price is generally low when compared to its mechanical peers. Undoubtedly, the Astron is a beautiful watch that comes with an extremely high quality sapphire glass crystal. Just like other high quality watches, the Astron also has its own weakness being that at times while in the plane it is unable to adjust the time for no discernable reason. In addition, a lot of collectors do not agree with the silicon band that it comes with because it makes it an unorthodox mechanical watch. It is difficult replacing the band because it is built directly in to the Astron's case. Despite all these downsides, the watch is both revolutionary and classical meriting a rating of 4/5.
In men's watches review on Amazon, the Astron is stared 5.0 out of 5 stars making it the best choice amongst luxury watches to go for. The watch is very light and it quite incredible to stare at and usually exceeds expectations. Even with a couple of watches, users prefer to wear this watch more often than the others.
Did you know there are wooden luxury watches too? They are quite great at keeping your wrist stylish. Men are often husbands, dads, and employees as well. They are very busy and so need all the help they can meet in order to keep track of time on all daily basis. This is why they often purchase and wear a watch. However, watches do not only have to be time keepers; while they help the man keep track of time they also offer him a stylish look. For the environment friendly person, wooden watches are very eco-friendly. When compared to traditional metal watches, wooden watches are relatively lightweight thereby making your arm feel less cumbersome.
Men's watches review: Wonbee Men's Bamboo Wood Watch
This wonderful men's wooden watch has the following pros:
It is lightweight;

It features a leather strap that is strong and soft;

It has a 100% money return guarantee;

The watch uses a Sony battery that will last for a minimum period of 3 years;

Proper timing is allowed thanks to the Japanese quartz movements; and

It comes with a beige gift-box making it ready for parcelling a gift to loved ones.
Nevertheless, this wooden men's watch also has the following cons:
It does not maintain the right time for a long period of time; and

The watch turns black almost immediately.
Men's watches review: SILILUN Coffee Color Maple Wooden Men's Watch
This is another wonderful wooden wrist watch for men which when handled with proper care can last for long times. It has the following pros:
Is a good looking watch;

It is hand made in Japan;

Has a tool for taking out links;

It is ideal for gift giving or collecting;

It fits well and it is lightweight; and

It is comfortable on the wrist.
It has the following cons:
Men's watches review: Mercimall Men's Wooden Wristwatch
Here comes another great wooden watch for men who are eco-friendly. It offers a smooth feel on the wrist when worn. It has the following pros:
The watch is lightweight;

It is attractive and eco-friendly;

It is very perfect for those that have a highly sensitive skin;

It features an adjustable band which ensures a great fit;

It comes with a very attractive gift box that is pocketed around a pillow;

It is a handmade wrist watch; and

Watch is made from authentic sandalwood.
This watch has the following cons:
Men's watches review: Woodgrain Bamboo Wooden Watch
This wooden men's watch has the following pros:
It is handmade using natural materials and real wood;

It has a black watch box that protects it when it is not being worn;

This watch is made comfortable and lightweight thanks to its brown leather strap and stainless steel silver buckle;

It is perfect for all those with a highly sensitive skin since its real wood is hypoallergenic;

It is very stylish and good looking; and

It comes with a 100% money return guarantee that implies the quality is high.
The watch has the following cons:
The watch can likely arrive with a broken clasp;

It comes with a death battery; and

It can likely arrive with a scratch on the glass.
Men's watches review: Treehut Men's Wooden Bamboo Watch
Here comes another wrist watch for men that have the following pros:
It is water resistant;

Environmentally conscious;

Comfort is ensured by its soft leather strap;

The watch is carefully made by hand with sustainable bamboo wood;

Its beautiful grain design is quite simple and smart;

Its myota movement ensures that the battery will last at least 6 years;

It is made with no chemicals or paint, so it won't irritate your skin; and

Its durability is ensured by the Japanese quartz movement.
It has the following cons:
The second hand breaks very easily; and

The glass is very fragile.
This watch should be worn only on special occasions or simply kept as a collector's item.
Men's watches review: Viable Harvest Men's Wood Watch
This wooden wrist watch for men has the following pros:
It is a unisex watch;

All of these watches are handmade;

It is fabricated from natural wood that contains no toxins in it;

It is fashionable and lightweight;

It is quiet and attractive;

The watch is covered by a 100% money return guarantee in cases of failure to satisfy you;

The watch bands are made of genuine leather; and

They come with a custom gift box.
It has the following cons:
The second hand does not stay in place;

The pins easily come out;

It is unable to keep time properly and not even a professional can fix it; and

The watch face easily scratches and makes reading difficult.
Men's watches review: Gearbest Bewell ZS
This is another wooden wrist watch for men. It has the following pros:
It comes with a 30-day guarantee that assures its effectiveness if catered for;

It is lightweight;

It is comfortable;

It is smooth and casual;

You are free to choose your own watch band colour; and

The watch box will always keep the watch dry and clean when it is not being worn.
Below are the different cons of this watch:
The watch cannot be resized;

It is not water resistance;

If any links are removed, the watch band breaks;

Most of them do not come with a battery and when they do it is not working; and

It does not come with an instruction book.