If you're running out of storage space on your computer or need to backup data, it's time to go for a portable hard drive. This data storage device is designed to meet all storage needs. Data storage has never been better. Now you can add a terabit to your desk top or laptop through an external hard drive with as little as 50 dollars. That's enough space to hold a hundred thousand audio files or hundreds of movies.
Just any computer you purchase can be linked to at least one external hard drive without any complex installations necessary. You can connect several others if you have multiple I/O ports. This makes storage limitless. PCs and Laptops are getting ever smaller and lighter than before, but storage space has never been better. Photos, videos and music files are getting larger due to more complex resolutions and better quality. Whereas the SSDs and convertibles used in computers do not have enough space to hold such stuff console and pc gamers prefer hard drives since the most outstanding games are about 40G and above.
External hard drives remain the best option for keeping all these files safe. Herein is all you need to consider to get the best portable hard drive.
Why do you need an external hard drive?
Leaving content on your computer without back up is not safe for a good number of reasons. To begin with, too much data and files in your computer slows it down.
In case your hard drive crashes, you run the risk of losing all information in the computer. Do not neglect this even if you work with relatively small amounts of data.
Type of external hard drives to purchase
Solid-state drives (SSD) though extremely fasts are comparatively expensive. The SSD is safer than the hard disk drives (HDD) because it does not have any movable parts. The hard disk drives HDD when handled with care is also safe and durable. If durability is your concern, go for a rugged portable hard drive with a reinforced exterior meant for better protection.
We also have desktop-class external hard drives which come with 3.5-inch mechanism inside and requiring a power adapter for operation. They have been engineered to stay on the desk in your home or at your office. If you decide to purchase a desktop-class external hard drive for lots of file transfers, and videos, it would be wise to get one with built-in fan for extra cooling.
Notebook-class hard drives always come with a 2.5-inch mechanism powered by a connector cable. This model can easily fit into a coat pocket. Fewer Notebook-class drives come in capacities up to 4TB while a good number come with 500GB to 2TB storage capacity. Several Desktop-class models now have up to 8TB.
Size of portable hard drive to purchase
A good number of people want to know how much space will suffice for them. This solely depends on how much data you have. If you are in possession of mostly word-processing and spreadsheets documents then you would not have to go for one with a large storage capacity. 250G to 320G would be enough. If you download movies and music, go for more storage space. Thanks to advanced technology, external hard disks are very affordable.
Security level
A good number of portable hard drives just hold all data and have no other advantages. The best portable hard drives have other functions like ensuring extra security by automatic backup and file retrieval. With these, it is near impossible to loose data. These features will cost more, but is you need them to keep your data safe, then the sacrifice is worth it.
Speed
Speed here refers to how fast the drive reads and writes files. Many drives are either USB 2.0 or eSATA devices. People who use Mac are usually interested in drives with Firewall connectors. If you are always transferring large files, then go for eSATA though it needs an external power source. You will have to plug it to an external power source and at the same time to your computer for file reading and writing. However, a 7,200rpm is faster than a 5,400rpm drive. In case you plan transferring heavy files through a speedy interface like 3.0/USB-C, you will have to purchase the 7,200rpm. If you are limited to Firewall or USB 2.0, trade speed for storage capacity and go for the largest 5,400rpm drive at your budget level.
Networkability
Any computer user can get a simple external hard drive. This is not the case for business owners and those with multiple computers. They will have to get a network-attached storage device or NAS. These are very large storage capacity external hard drives capable of backing up several computers and allowing them access the same files. They cost much more than normal external hard drives. Their price depends on their backup capacity. It should be noted that you will pay a company much more for their retrieval services which are not guaranteed than getting this device for your business safety.
We shall always be in need of an internal hard drive no matter how much we store in cloud using services like One Drive and Drop box. This is because internal hard drives provide high speed and capacity which is needed for proper operation of computer Systems, important files and programs.
The Toshiba P300 3TB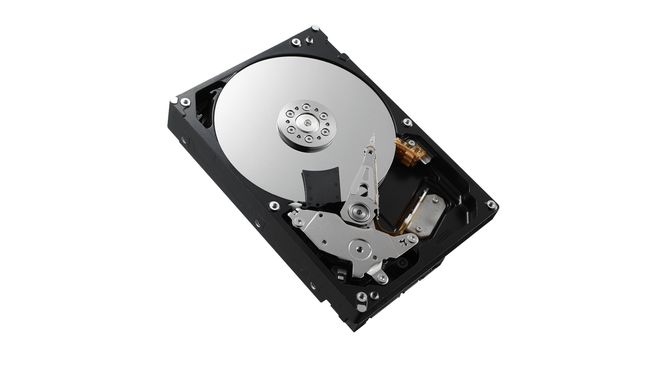 Most reviews reveal this device as one of the best internal hard drives. It is carefully designed to consume as little power as possible. To read/write files, it uses just about 6.4W. This device snips the show by proposing the cheapest per TB price of £25. The Japanese company which produced this internal hard drive is reputed worldwide for the best storage devices.
The WD Blue 1TB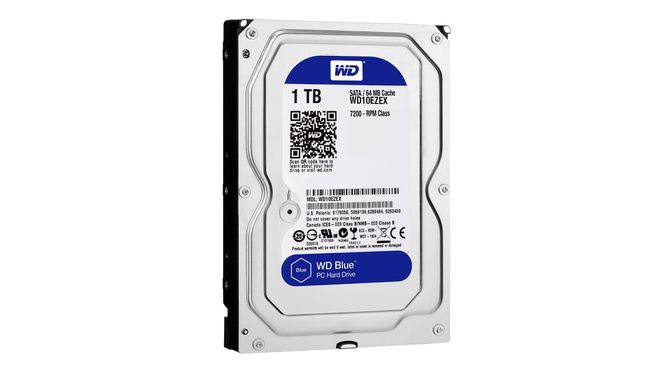 This is the best internal hard drive for those who need large storage capacity at the least possible price. It is sold for just £42. Your data transfers will always be fast with this 1TB internal hard drive.
The WD Red 8TB NAS Drive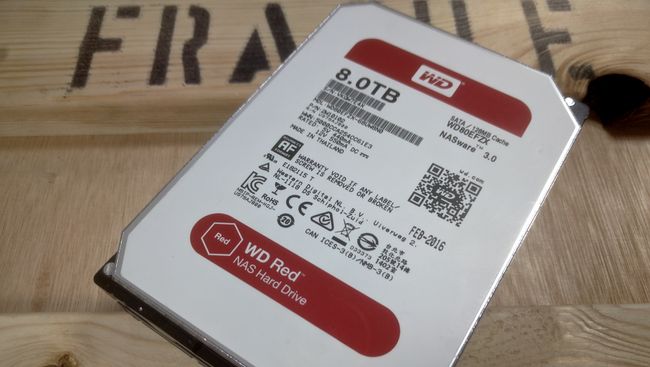 Priced at £326.38 it is one of the best internal hard drives you can find in the market with an awesome storage capacity. With it you will not have to delete important files to create space for more important ones. Its reliable capacity means your computer speed is increased and you can set up more of these in mirror RAID configuration without running out of space. It is also considerably durable.
The Seagate BarraCuda Pro Review up to 10TB
Being the top pick of most reviews, the Seagate BarraCuda Pro is the best 3.5 Inch desktop internal hard drive you can get. With a large storage capacity, the drive's performance is great. This internal hard drive comes in several capacities; 2TB, 4TB, 6TB and 8TB and works extremely faster with large files.
Needs Input
All external hard drives are engineered to connect to PCs and Macs through external cables. We also have USB 2.0 and 3.0 ports which are always present. There are recent connectors like USB-C. USB 3.0 ports for fast transfer. Almost all laptops and desktops come with USB ports. Nevertheless, even the newer USB-C is faster still, doubling the speed of USB 3.0. It is more convenient to use the USB-C connector though uncommon to find on drives.
On some drives, you may find older external eSATA or Firewall ports though they can also reach speeds which USB-C or USB 3.0 can't. The Mini DisplayPort connector uses the Thunderbolt and Thunderbolt 2. It promises even greater speeds, up to 20Gbps. They have largely been superseded by USB-C ports with Thunderbolt 3. These operate if your computer can support the technology. Thunderbolt was initially developed by Intel and then championed by Apple and has remained something of a niche player. It is always of great importance to check that the drive you consider purchasing is compatible with your computer. Also note the existence of optional adapters which will allow you use older USB drives with the newer USB-C ports.
Other factors
If you care about the appearance of your drive, then you can consider purchasing a more colourful drive. If you do not have an online backup plan, consider purchasing a portable hard drive which comes with built in software. If you plan using the drive just as a storage drive without any backup, then the built-in software won't be of much importance to you.
The CalDigit Tuff Review
Reviews of portable hard drives reveal that this is one of the best. It is rugged designed and engineered to survive all extreme conditions without showing any failure. It cost 179.99 dollars and is shipped free to your country when purchased. This 2TB CalDigit Tuff costing 179.99 dollars was carefully engineered and it is strong enough to counteract all issues related to business travels. It is dustproof, waterproof and comes at an affordable price relative to its storage space.
Pros;
This device can survive 4 foot drop;

It comes with a USB 3.0 and USB-C cables; and

Certified dustproof and waterproof.
Cons;
Design and features
The body of this external hard drive looks more like a block of premium silver-coloured aluminium. It comes with parallel sets of raised cooling fans on the bottom and top and measures 0.91 by 3.66 by 5.63 inches. It easily fits into a commute bag or coat. This portable hard drive has a replaceable rubber jacket which surrounds its outer edges and comes in 5 different colours. These colours are black, blue, green, grey and orange.
The jacket absorbs shocks from a height of 4 feet, protecting the drive from destruction. Portable hard drive reviews show that Tuff is MIL-STD-810G tested and appraised IP57. This means it can survive if dropped in dusty environment without showing any signs of failure. Of greater importance is the fact that the Tuff's body is appraised for water immersion of 9.8 feet for up to 30 minutes. If you are working at a water park, or near a pool, you should consider purchasing this portable hard drive.
Generally, it tends to be the best portable hard drive for anyone who wants to work out doors whether in sunshine or rain. This drive has a single USB-C port located under a rubber flap on the jacket. It comes with two cables: one for connecting to a Type-A USB port and the other one for connecting to another USB-C port. You can easily use the drive with older USB 3.0 jacks, the recent Thunderbolt or USB-C. This external hard drive comes with a lustrous storage and an adapter capable. It's formatted for HFS+, meaning it can be used out of the box with a Mac.
You have to reformate it for exFAT or NTFS if you need to use it with a Windows PC. This device comes with two years warranty which is a guaranty of its quality.
Value and Performance
The Tuff, which costs about 9 cents per giga byte is available in just one capacity, 2TB. A Tuff portable hard drive 1tb has been announced, but not yet released. The2TB reiteration is extraordinarily better than the 1 dollar apiece gigabyte of the 500GB LaCie Rugged Thunderbolt SSD.
In a drag and drop test with the tuff, it took 12 seconds to copy a 1.2GB test folder. This is the average speed for all hard drives. When using the USB-C it results to 125.9Mbps and 121.8Mbps write.
In conclusion, the CalDigit Tuff is small enough to fit in your pocket. It can also survive extreme environments.
The LaCie 5big Thunderbolt 2 Review
Portable hard drive reviews disclose that this is one of the best portable hard drives any one could dream of having. It comes with a powerful hard drive external system which is able to hold up to 40TB of data.
This is the best portable hard drive, carefully engineered for those who need up to 40TB of handy storage for as little as $3,999. The device appeals to a narrow group: professional photographers, scientist who analyse a lot of data while keeping the previous ones, higher resolution video analysts and videographers. If you are always deleting files from your 8TB to make room for new information, then this may be best for you.
Pros:
4k video editing speed;

Allows for all swapping of drives in confident configurations; and

Supports RAID Levels 0, 1, 5, 6, and 10.
Cons:
Design and features
Not very different from the previous 5big, this external hard drive is like a large block of aluminium. It matches quite well with first-class systems like the Apple iMac and sells at $1,499.00 dollars at Apple Stores. It comes with a durable metal exterior which helps keep the drive cool. A large blue-LED-backlit Power button carries out dual functions; power and drive activity indicator. This external hard drive can be stacked and daisy-chained allowing you connect up to 36 LaCie drives to an Apple Mac pro.
The drive's back panel has a pair of 20Gbps Thunderbolt 2 ports, a Kensington lock port, an AC adapter port, the exhaust grill and the cooling fan. Its Thunderbolt ports can be daisy-chained to other drives with ease. They can also use videos for Thunderbolt-compatible displays. This drive lacks a combination USB-C-Thunderbolt 3 port or USB 3.0. Thus it is excellent for a development firm or design studio that uses Thunderbolt 2-equipped PCs and Macs.
Its HFS+ formatted for Mac users. For use on windows, you can reformat the drive. Reformatting is not a complex process. As its name implies, it has 5 populated drive bays. The drives all come on sleds. This makes them easily swappable if you decide to physically archive data.
It is possible to set up the drive in any of the 5 RAID levels. The default 5 RAID level is for the maximum benefit of this device. It offers 32TB of drive storage space making use of five 8TB drives. This is its server level capacity. You can quickly and easily swap a failed internal drive thanks to the RAID level 5.
In order to set up and use the drive conveniently, you will have to download LaCie's RAID manager software. It will also help you change RAID level and properly monitor your drive. The modelled operation of this portable hard drive suggests you can format each of the 5 drives exclusively for a day-to-day 8TB backup.
But then other users would prefer a 32TB for projects. As one of the best portable hard drives, it comes with a five year warranty.
Performance and pricing
Having five 7,200rmp enterprise-class external hard drives which are spinning in unison gives brilliant results. The 5big Thunderbolt 2 has a speed rate of 852.6MBps read and 881.7MBps write on the Black Magic Drive test. At this rate, you are able to edit multiple 720p, 1080p, and 4k video streams on the go.
In summary, the 5big Thunderbolt 2 is and remains the fastest RAID array which uses traditional hard drives.
At $3,999 dollars, storage value can be estimated at 10 cents per gigabyte in RAID level 0,that is 40TB. In the default 32GB RAID Level 5 array it measures 12 cents per gigabyte. This device also comes in a 10TB capacity at $1,299, 20TB for$1,999 and 30TB for$2,699 dollars.
This drive is quite valuable compared with the 1.29 dollars per gigabyte you will be required to pay for the LaCie Little Big Disk Thunderbolt 2. You will want a drive like this one if you keep 4K videos. This is one of the largest drives you will ever find in the market. At 20 cents per gigabyte it's good enough. This drive combines speed, value and storage space.
The Seagate Backup Plus Portable Drive review
As time goes by, our need for storage space increases. Even a phone with a storage capacity of 128GB will soon be filled with videos and pictures which are difficult to delete or replace. Reasons why reviews recommend the Seagate backup plus portable drive. It comes with enough space to keep you from having to delete your files to create space.
This drive can store millions of videos, photos and files from your computer, giving you the ability to backup these files in case you experience a computer crash. It has the same load capacity as the Seagate Backup plus Fast which is alsotop rated but at half the cost per gigabyte. Reviews of portable hard drives show that this is the best choice.
Pros:
Includes up to 200GB OneDrive cloud storage for a period of 2 years.

Has a large storage capacity.

It has network attached storage capability.

Comes with an NTFS for Mac included.
Cons:
Design and features
This is one of the best portable hard drives and measures 0.8 by 3.1 by 4.5 inches. Thedrive weighs about 8.6 ounces and comes with a black satin finish on its lid, a disk-activity light and new swirly logo.
Its Seagate new swirly logo also appears in the bottom panel moulding. The base of this drive is not rubber coated. This increases the tendency of sliding off an uneven surface.
It comes with a micro-USB 3.0 port on the side reserved for USB 3.0 cable. This drive is formatted for NTFS but can be reformatted when need arises to work on a Windows PC. All Mac users must first start by installing the included NTFS driver on to their OS X device. This is to allow you use the Backup plus feature. This will take only a few minutes.
If you do not wish to add another driver, you can reformat the drive for HFS+ for exclusive use with your Mac. Seagate dashboard is also installed. Seagate dashboard is the main utility that helps you backup your data at any time. It also permits you to easily share your pictures and videos on social Media as well as save pictures from all your social media accounts.
A completely free 2 year subscription for 200GB of cloud storage also comes from Seagate. This subscription is on Microsoft's OneDrive service. Its Seagate Lyve app allows you to easily turn the backup plus in to a personal cloud drive. Once this is done, you are able to access your documents at a distance from your phone, laptop or tablet. This you do via the Lyve app. You also have the possibility of sharing your pictures and videos with friends by sending them a link which opens in their browser. This drive comes with a two year warranty making it better than most others with just 1 year warranty.
Performance and cost
Being one of the best portable hard drives, its functionality is of irrefutable quality. Reviews of portable hard drives reveal it did perform extremely well on the benchmark tests. It scored 1,985 points on the PCMark7 test and 7,504 on the PCMark05 hard drive test. It can be noticed that it is extremely faster than the western digital passport ultra when subjected to the same test.
The Backup plus took only 12 seconds on the drag-and-drop test making it much better than the average USB 3.0-well equipped drive. For this very test the Western Digital My Passport Ultra together with other portable hard drives took 13 seconds. Coming with a storage space of 4TB, the backup plus portable drive costs is$0.038 dollars per gigabyte. This is a little more than half the price per gigabyte for the Seagate backup plus fast and the western digital my passport ultra.
We can simply conclude here by saying this external hard drive is one of the larges-capacity portable drives available in today's market. It comes with extreme high speed and outstanding features like the Lyve personal cloud service. Its cost per gigabyte is relatively inexpensive.
The Buffalo MiniStation Extreme NFC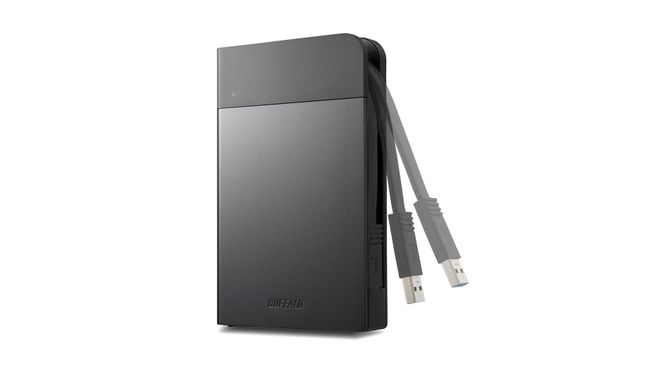 Pros;
Wireless security;

Rugged design; and

NFC security.
This is one of the best portable hard drives you can purchase. It is compatible with both Windows and Mac machines. This device comes with a rugged designed body which makes it extremely resistant to shock. It is dust and water proof with a built in USB 3.0 cable.
Its rugged shell keeps your data protected from falls and knocks. It comes with near field communication features as well. You can easily unlock this drive to access your files.
The Western Digital My Passport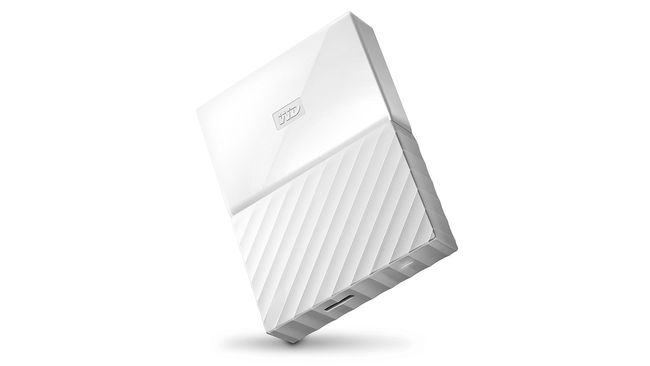 Pros;
Cons;
Reviews of portable hard drives pronounce this drive one of the best portable hard drives of all time. With regards to storage capacity it comes as a portable hard drive 1tb to 4tb. This drive features the 256-AES encryption and cloud storage together with WD's own backup software. When it comes to data transfer speed, it is the best performing drive.
Because of this, it has beaten many of its competitors in the market. Portable hard drive reviews recommend this drive as the best traditional HDD.
The Adata SD700 External SSD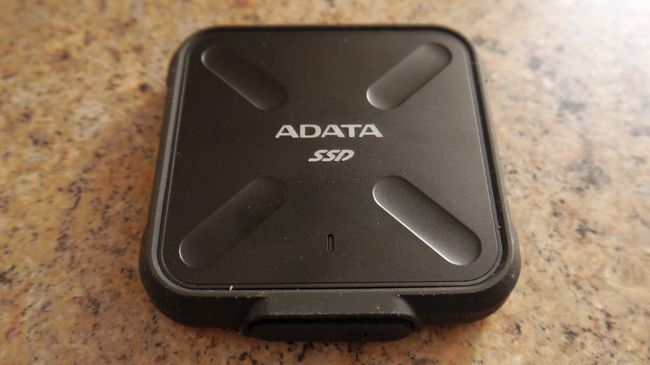 Pros:
Cons:
This is the ideal device for those searching for a large storage capacity rugged drive at a moderate price. Portable hard drive reviews acknowledge the fact that this device performs superbly well. It is much faster than some external drives thanks to its solid state drive residing in the external hard drive. With it you do not only get great transfer speed, you also get rugged protection. You do not have to worry about missing out on storage space.
The WD My Book Duo 16TB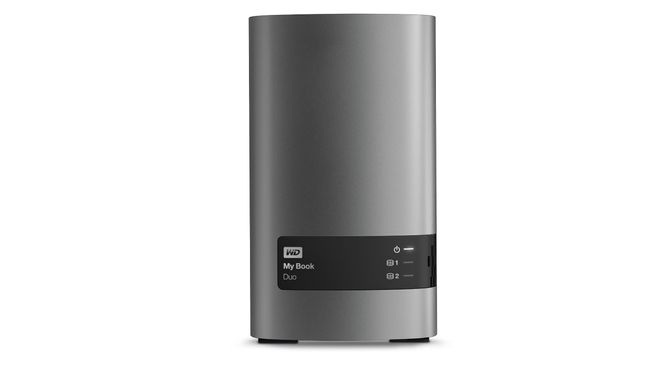 Pros;
Cons;
It is expensive; and

Need two USB 3.0 ports.
It offers a storage space of up to 16TB over two hard drives. You are able to sacrifice some of the available space to set the drives up in a RAID array, this will be of great use in baking up your files in case one of the drives malfunctions.
Its USB 3.0 drive comes with many features of a self-sufficient NAS device. You can use this as a network attached storage device if you have a USB 3.0 port. This device comes with a two year warranty and has a 256-bit AES hardware encryption. It comes already pre-formatted for Windows PC.
The OWC ThunderBay 4 Mini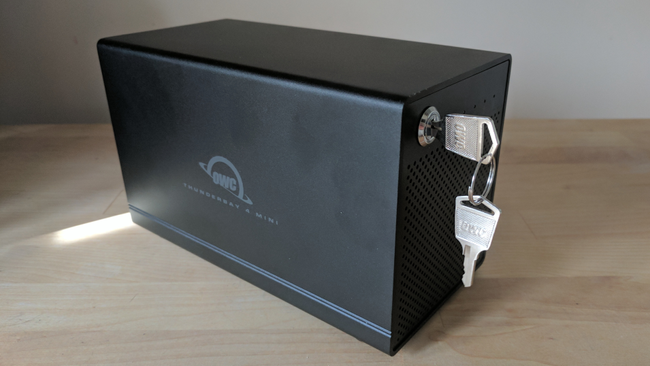 Pros;
Cons;
Reviews of portable hard drives acknowledge that this is the best portable hard drive for those working with heavy and high resolution videos and files. It is capable of supporting up to four 2.5-inch drives. This drive can be purchased with SSD already installed or as an empty enclosure. For extremely quick read and write speeds it comes with two Thunderbolt 2 ports. All files on this drive can be edited with ease.
The Western Digital My Passport Wireless Pro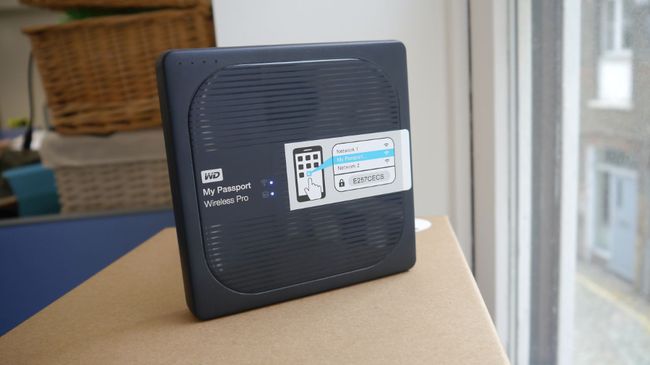 Pros;
Cons;
Portable hard drive reviews show that this is one of the best wireless external hard drives you can find in the market. It comes with a better feel and a wireless pro app for photographs. The design of this wireless external hard drive has been overhauled to make it the best. This device comes with a built-in massive 6,400mAh durable battery. Most wireless external hard drives are used over 2.4GHz to 4GHzchannels. This one can be used over 2.4GHz to 5GHz channels thanks to its resistant and durable battery. For those who need a wireless external hard drive, this is the best to purchase.
The Seagate wireless 500GB
This is one of the best consumer-focused wireless external hard drives. It creates its own private network with up to three different users. It weighs just over 280g, that's almost double the size of a CD case. This device is solid. It has wireless connectivity and a micro-USB 2.0 port used for charging and data transfer.
This wireless external hard disk fits well in one's hands. You can easily access this device using a Seagate's Media App. The app is standard across all ranges of wireless Seagate storage solutions. It is very easy to use with straightforward file management capabilities.
Performance
This wireless external hard drive is based on a 5400RPM single platter 2.5-inch hard disk drive. It uses 16MB of cache. Though it is connected via a USB 2.0 port its performance is still good.
The Seagate 1TB External Hard Drive
With this portable 1tb hard drive, you are able to store and manage your digital activities closely. You are able to backup content from selected social Media and mobile devices. Its slim design facilitates portability. A user manual to help you exploit all its features is part of the package. It comes with 1.5' USB 3.0 cable. With this portable hard drive 1tb there is no need to fear losing important data. It is USB powered thereby eliminating the need for additional cables and cords.
Its protection function helps you set up 1-click plan or schedule an automatic backup through the Seagate dashboard. This is to help you operate easily. This portable hard drive 1tb provides sufficient storage space for your videos, music and files.
User generated content is automatically backed up alongside content that is posted on your favourite social sites. All photos you are tagged in are automatically backed up. It comes with features that allow multiple file uploads from different social networks from your computer at the same time. All you need to do is select the files you want to upload, choose were to save them and then add comments.
It offers worry-free data protection features. You can also backup videos, music and files stored in your smart mobile phones or save your digital files locally through its Wi-Fi features. It is compatible with Windows and Mac PCs and very portable. You can as well use it interchangeably.
The PlayStation 4 External hard drive 1tb portable USB 3.0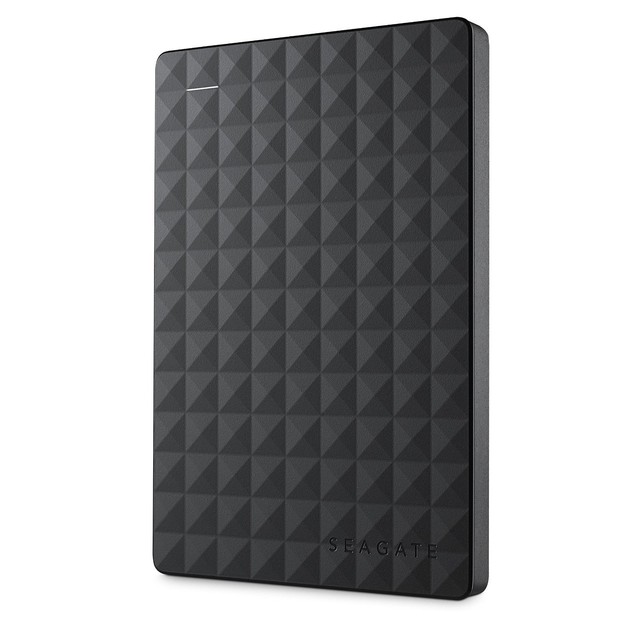 This is a very small and portable 1tb hard drive which provides additional storage space for videos, music and files. It is extremely fast, reliable and durable. Many purchase it to store very high resolutions games. It is resistant to shocks.
The CalDigit T4 RAID
This is one of the best drives in the market with outstanding performance ratings. Its processing speed is higher than 500MBps with 6TB formatted storage capacity. This is a speedy device equipped for tackling 4K videos and multi-track audios.
Its 6TB drive space was created for those enormous 1080p and 4k video editing schemes you need. It has the best storage and speed combination. Measuring about 6 by 5.5 by 9.5 inches.
These drives can be accessed from the front panel with ease. It comes with a unique and outstanding lock mechanism to keep the sleds completely lock and safe. Even if unlocked, you still have to push a separate key right in to the sled before having the access arm pop out. This lock mechanism is aimed at keeping your storage device free from theft. In reviews of portable hard drives on Amazon, one of the customers named PALOW wrote on May 25, 2016 saying that he was really pleased with the performance of this hard drive and gave it 5 stars. Another customer named Kevin A Bass commented on April 13, 2016 that he found this drive quite easy setting.
The G-Technology portable hard drive 1tb
The G-technology portable hard drive 1tb offers a USB-C port for a sleek design, speed, and time machine compatibility. There is a high performance 7200-rpm portable hard drive 1tb inside its bevelled-aluminium thin case offering plenty of room for storing your photo and video files.
Highlights:
Three-year limited warranty;

Plug-and-play macOS setup;

Up to 136MBps transfer rate;

Stores plenty of photos, videos, music and documents;

Use 7200 RPM technology and USB Type-C to deliver high quality performance;

For easy portability, it comes with a thin, bevelled aluminium case; and

No need for separate power connection since it is bus-powered.
The USB Type-C port of this portable hard drive 1tb is one that provides flexible and fast connectivity. It allows you easily store and take along with you all your favourite videos, music, and data files everywhere you go.
What is in the Box?
In portable hard drive reviews, Daniel L from Fernandina Beach wrote on October 15, 2016 testifying the effectiveness of this portable hard drive 1tb. He recommends it to those who are new to adding portable hard drives. Still in portable hard drive reviews, a customer by name Johnny Y from Rosemead wrote on December 7, 2016 giving this drive 5 stars. He says it is fantastic, easy to use, and lightweight making it extremely portable.
The SanDisk Connect
This is one of the best wireless external hard drives you can possibly find in the market. It brings back the convenience and flexibility of using USB Flash drives on all devices with clean and simple interface.
Pros:
Attractive design;

Compact size; and

Affordable price.
Cons:
This wireless external hard drive comes with a 32GB storage capacity. It is completely portable and versatile. It measures only 3 inches in length. This is a great value choice for a wireless external hard drive.
The Seagate STCV2000100
This is another wireless external hard drive that comes in three size options. All of these options are housed in a durable shell. It can connect to any mobile device. This allows you to conveniently manage your videos, music and important files. In portable hard drive reviews on amazon, there are 749 positive comments about the effectiveness of this drive. A customer by name CPA Chicago wrote on January 19, 2013 in the reviews of portable hard drives on amazon saying that this drive did work fairly well for him and met all his needs.