v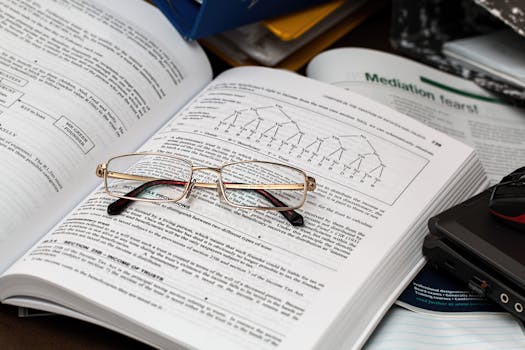 Many business authors tend to fly solo when it comes to publishing. The majority prefer self-editing and self-publishing. Others pass off these works to family members and friends. However, all the above scenarios tend to restrain one from making the biggest impact. Every writer knows the hustle and bustle that comes with editing. At times, it can be quite frustrating. Well, you can't master two arts. It's better to focus on being a writer and letting someone else be the editor.
You should not pick just any editor that comes your way. Your best pick is one that's competent. Picking an editor for your business book has some positive benefits. It's also a smart way to build your brand as a writer. In addition, you help other people grow while making some money on the side. At present, there is a multitude of editors that have different editing styles. They may also have varying experience. Their attention to detail may also vary, and their prices may also differ. Finding one that suits your needs and one that is within your budget can be a hard task. This article will consider 5 vital tips that are going to guide to find the right editor for your business book.
Understand the Editing Process
Some circles take editing as a light task. However, it's not a light task as many people think. It entails different factors such as:
Line editing - This involves refining each line so at to come up with text that's clear and smooth. It's more of stylistic editing.
Development Editing - This focuses on the entire book as a whole. It goes down to the structure of the business book and edits with the bigger picture of the book at hand. This type of editing is quite detailed and heavy. It requires an editor that's competent and keen in equal measure. Due to the heavy nature of this type of editing, we recommend that it be done first before all other forms of editing.
Copy editing - This kind of editing is most common. It involves common aspects such as:
Grammar

Punctuation

Word structures

Word usage

Consistency of facts
Proofreading - This form of editing checks for:
Redundancy

Typos

Overall formatting

Spacing
The above 4 are the variety of editing services that are offered by various editors. Their names might vary from editor to editor, but the functions are the same. The essential thing is that you understand the process of editing itself so that you can be in a good position to know the type of editor that you would require for your business book.
Look For an Editor Within Your Niche
Every writer eventually specializes in a specific niche. This is done so as to acquire mastery over the niche area. For example, if you're a business writer, you stand to benefit from:
Writing better content

Improving your research ability

Knowing the right places to find sources

Knowing the right questions to ask

Knowing the best answers to give to prospects
In the same light, editors tend to specialize in a niche area. In our case of the business writer, he/she would benefit more by having a business editor n the side to help with the editing work. They have mastery over the subject matter, and they have the requisite experience in the niche area of business editing.
Indeed, it's quite important to have an editor that's in your niche. They would be more trustworthy and are sure to give you excellent output as far editing is concerned.
Know and Stick to Your Budget
One aspect that most individuals fail to adhere to irrespective of the sector is financial discipline. The ability to spend within one's means seems to be far-fetched for most people. Well, since you're in the field of business, the aspects of cost-benefit and efficiency applies. You have to employ the least resources for maximum gain. That is how you make money. This applies to all aspects including your business write-ups. When picking an editor for your business book, it is essential that you draw up a budget. This will enable you to know how much you money you can expend versus the total revenue that you have at hand or that which you are poised to earn.
After drawing up your budget, check on the various prices that the editors have listed. Ensure that they are within your budget. It is advised to have a price range or a zone of a possible agreement (ZOPA). This will help you narrow down to an editor that suits your financial needs aside from your editing needs.
Most editors charge on the following bases:
Hourly rate

Word count

Price per page
Take a look at their quotations and offers and identify the one that's consistent with your budget.
Contact Prospective Editors
By now, you've narrowed down to 3 or 5 editors that are willing and able to edit your business book. What's more, they may be offering prices that are well within your budget. What's remaining is to make the initial contact. You can find the contact information of most of them on their websites. The initial contact enables you to know if they are in a capacity to take on new clients. It also enables you to be are aware of their mode of operations, terms of work and their areas of specialty. Many editors in present time give you feedback within 24 hours. However, some may take up to 3 days to respond; which is quite normal owing to their bulk of work.
At the initial contact, you should ask for a sample piece of work that they previously worked on in order for you to see if they meet your specifications. You may also give them a sample write-up so that they can do some sample editing. Most editors will be glad to give you one either at a charge or no charge.
The following should be at the back of your mind when dealing with the sample edit:
Timeframe - Ensure that you check the time in which the editor completes the sample edit. Establish if they are punctual and are able to beat deadlines. Indeed, time is of the essence. An editor may have superior editing skills, but it has no value if they cannot stick to stipulated deadlines.

Zeal and Enthusiasm - An editor has to be psyched up to take on your work in order to work on it with the thoroughness it deserves. If they score well on this, your business book is in safe hands.
Remember to discuss the rates and modes and timelines of payment at the initial contact.
Seek For Referrals
If you have settled on a specific editor, it is a good practice to seek for referrals or reviews of your editor. It pays to get a second or third opinion about your choice of an editor. This helps you ascertain their skills and capability to edit your business book. You can start by asking your network of business writers. You can also look for inline reviews of the editor's work. You can even ask the editor(s) directly to give you references.
The aspects you should be seeking to ascertain with the referrals, reviews, and references are as follows:
The kind of projects that the editor is proficient in

Whether the editor met the stipulated deadlines

The quality of the final work

The total cost that they ask for

The likelihood of former clients to hire the editor again

Any disappointments experienced with the editor
The above aspects should inform your decision to hire the editor to work on your business book.
Conclusion
Finding the right editor or your business book or even for writing a book review has more positive implications than doing the editing yourself. Look at it as investing in yourself and your business writing venture. Applying the above tips is sure to work magic for your business book.